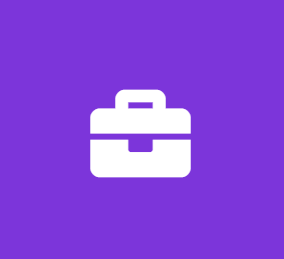 Software Engineering Intern
Resideo
Software Engineer Internship
Essential Responsibilites:
The Resideo internship program is a top-notch learning experience for engineering students from all backgrounds. You are paired up with a dedicated mentor who is committed to your success. You can expect to have ownership of your project, collaborate with full-time engineers, and receive consistent and helpful feedback. Our goal is to curate a robust learning experience, help you connect with new friends & mentors, and build the foundation of a strong professional network.
As an intern, you will go toe-to-toe with Resideo engineers. We offer many different types of roles that you can have an impact on.
Every home automation system comprises of several IoT devices that are always connected. We design and engineer connectivity for our devices. This requires a passion for low level embedded software development and skill with C, C++, Linux and fundamentals of networking.
Security Engineering- The most important characteristic of the embedded team is our ability to engineer systems that are connected 24/7 reliably. Security systems are a critical for our customer's safety and security and communication channels (WiFi, Wired and Cellular) are a mission critical backbone to ensure that our systems are dependable.
Job Duites:
Go toe-to-toe with Resideo engineers in a dynamic and fast-paced work environment
Have ownership of your project and building a feature/solution end to end
Collaborate with full-time engineers, and receive consistent and helpful feedback. Connect with new friends & mentors
Build the foundation of a strong professional network
Work on integrating various GUI Frameworks into embedded Linux and android devices
YOU MUST HAVE:
Be pursuing a Bachelor or Master's Degree in Computer Science, Electrical Engineering or equivalent.; Preferably graduating in 2020
Knowledge of Linux and any object-oriented programming language
Passion for learning new technologies and apply to create real world solutions
WE VALUE:
Programming expertise
Someone who is a go-getter, seeks new opportunities, and doesn't shy away from challenges
Experience writing or shipping software as part of internships, personal projects, coding competitions or research
Knowledge of GUI frameworks such as Google Flutter, React, etc
Knowledge of Model-View-Controller design pattern
Knowledge of basic Android programming
RSRRES