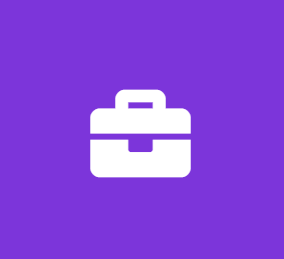 Software Engineer - Co-Op (Victor, NY)
L3Harris Technologies
Software Engineer Internship
Description:
Job Title: Software Engineer - Co-Op (Victor, NY)
Job Description:
The Softwarel Engineering Co-op will work on software engineering-related projects as assigned.
Essential Duties and Responsibilities include the following. Other duties may be assigned.
Assist with the design, implementation, and modification of software and embedded firmware applications.
Assist with supporting fielded software and firmware applications.
Assist in the product testing process to verify software functionality.
Assist in the development of requirements for new products.
Assist in performing unit and system level testing to validate design.
Qualifications:
Currently enrolled in a Bachelor's degree program in a related field: BSEE, BSCS, BSSE, or similar
3.0 minimum GPA
Preferred Skills / Qualifications:
Prior experience in C, C++, and object-oriented design extremely helpful.
Prior Co-op or Internship experience strongly preferred.
Must be able to work with minimal supervision, relying on experience and judgment to plan and accomplish goals on a timely basis in a rapidly changing environment.
Language Skills: Ability to read, analyze and interpret technical procedures, government regulations. Ability to write reports, procedure manuals, and correspondence. Ability to present information and respond to questions one-on-one or from groups of employees and managers.
Mathematical Skills: Ability to add, subtract, multiply and divide in all units of measure using whole numbers, common fractions and decimals. Ability to calculate ratio, percent, proportions, draw and interpret graphs. Applies statistical methods to estimate future manufacturing requirements and potential.
Reasoning Ability: Ability to apply common sense understanding to carry out instructions and solve practical problems; deal with a variety of concrete variables in standardized situations.
Physical Demands: While performing the duties of this job the employee is required to stand, sit and walk. The employee must occasionally lift and/or move up to 25 lbs.
Work Environment: The work environment is that of a typical electronic assembly operation with occasional exposure to dust, vapors, heat, cold and noise.