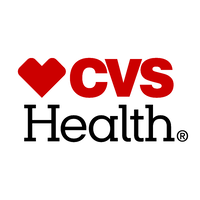 Software Engineer Intern (Undergrad)
CVS Health
Software Engineer Internship
CVS Health is the nation's premier health innovation company helping people on their path to better health. We are building a new health care model that is easier to use, less expensive, and puts the consumer at the center of their care.
Our Corporate Internship Program is a nationally recognized experience; it is also a great way to gain confidence, sharpen your skills, and make a difference.
You will gain valuable work experience and participate in:
Projects that contribute to the success of our business
Community service initiatives
Mentorship and networking opportunities
Interaction with senior leaders
And our corporate interns have an increased likelihood to receive an offer for a future role with CVS Health.
Required Qualifications
Availability to work full time for duration of the 10 week program.
Proficiency in Microsoft PowerPoint, Excel, and Word
Experience in quantitative and qualitative research
Preferred Qualifications
You should:
Have a willingness to relocate
Be able to work in a fast-paced environment and meet tight deadlines
Possess strong analytical and problem resolution skills
Be able to communicate effectively with a diverse audience
Encourage teamwork and a positive environment to improve team effectiveness
Be resourceful and can quickly and successfully adapt to change
Have an interest in obtaining full-time position within CVS Health
Education
You should currently be pursuing a Bacherlos degree
Majors: Data Science, Data Analytics, Statistics, Mathematics, Machine Learning, or similar
Have a 3.3+ cumulative GPA
- Have an anticipated graduation date between December 2020 - June 2021
Business Overview
It's a new day in health care.
Combining CVS Health and Aetna was a transformative moment for our company and our industry, establishing CVS Health as the nation's premier health innovation company. Through our health services, insurance plans and community pharmacists, we're pioneering a bold new approach to total health. As a CVS Health colleague, you'll be at the center of it all.
We offer a diverse work experience that empowers colleagues for career success. In addition to skill and experience, we also seek to attract and retain colleagues whose beliefs and behaviors are in alignment with our core values of collaboration, innovation, caring, integrity and accountability.
CVS Health is an equal opportunity/affirmative action employer. Gender/Ethnicity/Disability/Protected Veteran – we highly value and are committed to all forms of diversity in the workplace. We proudly support and encourage people with military experience (active, veterans, reservists and National Guard) as well as military spouses to apply for CVS Health job opportunities. We comply with the laws and regulations set forth in the following EEO is the Law Poster: EEO IS THE LAW and EEO IS THE LAW SUPPLEMENT. We provide reasonable accommodations to qualified individuals with disabilities. If you require assistance to apply for this job, please contact our Advice and Counsel Reasonable Accommodations team. Please note that we only accept applications for employment via this site.
If technical issues are preventing you from applying to a position, contact Kenexa Helpdesk at 1-855-338-5609 or
[email protected]
For technical issues with the Virtual Job Tryout assessment, contact the Shaker Help Desk at 1-877-987-5352.