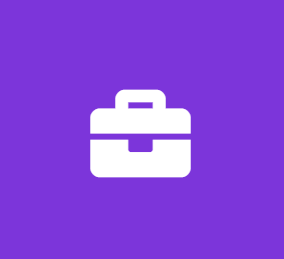 Software Engineering Intern, Backend - Summer 2020
Latchable
Software Engineer Internship
San Francisco, CA
This is a full-time summer internship in San Francisco. Latch is unable to provide summer housing or a relocation stipend for summer interns. Additionally, interns must be able to commit to working full-time over the summer, 40 hours/week. *
Latch is hiring a Software Engineering Intern for our Backend Team out in San Francisco, to help create cutting edge product features and to scale our system for our rapidly growing user base. The Backend Team is responsible for building the backbone of our smart access system. As a Backend Intern, you help build out internal tools to help our operations run smoother and more precisely within our distributed environment. You might deploy DevOps tools for the reliability and stability of our system, or even collaborate with Firmware, Product, & Operations.
The engineering team works in a fast-paced and highly-challenging environment, which means that as an intern at Latch, you'll be given real projects that greatly impact the future of the company.
Smart access isn't about locking doors, it's about opening up new possibilities. Latch is the world's first fully-integrated hardware and software system dedicated to bringing seamless access to every door in a modern building. We're looking for the curious and the creative to join our team and help us continue to change the way we access our most valued spaces.
Responsibilities:
Work within Latch's Software Development Lifecycle
Work with the Backend Team to build scalable and reliable infrastructure in the cloud, and deliver solutions to difficult problems
Develop and deploy Java services to support rapidly growing functionality and usage
Collaborate with product managers and other teams to implement new product features
Develop and maintain infrastructure for scalability and reliability of core services
Work with client-facing teams to debug production issues quickly and effectively
Produce clean, well-tested and well-documented code
Qualifications:
Currently pursuing a Bachelor's or Master's degree in Computer Science from an accredited university (preference for those graduating Winter 2020 or Spring 2021)
Proficient in algorithms and data structures
Proficient in at least one object-oriented programming language (Java preferred)
Familiarity with cloud computing services (AWS preferred) a plus
Familiarity with databases (MongoDB preferred) a plus
Founded in 2014, Latch is a venture-backed, high-growth organization that's on a mission to change the way people open, manage, and share their spaces. Today, 1 in 10 new developments in the U.S. depend on our full-building smart access solution to meet the needs of residents and property managers.
We are a team of just over 200 employees, all of whom are passionate self-starters with unique backgrounds and unexpected stories. We are located just a quick walk from the Caltrain station in SOMA in San Francisco. Interns will have the opportunity to work in a creative, dynamic, and fast-paced office environment. Come grow with us.