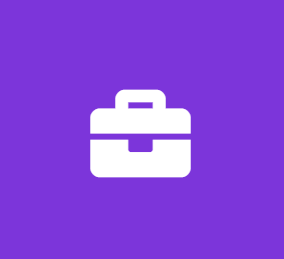 Software Engineering Intern, Full Stack
Latchable
Software Engineer Internship
New York (Headquarters)
This is a full-time summer internship in New York City. Latch is unable to provide summer housing or a relocation stipend for summer interns. Additionally, interns must be able to commit to working full-time over the summer, 40 hours/week. *
Latch is hiring Software Engineering Interns for our Full Stack Team, to work anywhere in the technical stack, delivering high-quality code on both the frontend and backend. Full Stack Interns will get the chance to collaborate with a variety of teams in an environment where creativity and innovation are critical to success. Interns on this team will work on anything from prototyping brand new products, to maintaining and developing our user-facing desktop and mobile applications.
The engineering team works in a fast-paced and highly-challenging environment, which means that as an intern at Latch, you'll be given real projects that greatly impact the future of the company.
Smart access isn't about locking doors, it's about opening up new possibilities. Latch is the world's first fully-integrated hardware and software system dedicated to bringing seamless access to every door in a modern building. We're looking for the curious and the creative to join our team and help us continue to change the way we access our most valued spaces.
Responsibilities:
Work with the product teams to understand end-user needs, formulate use cases, and then translate into pragmatic and effective technical solutions
Solve and deliver solutions to difficult problems
Collaborate with product managers and other teams to implement new product features
Produce clean, well-tested and well-documented code
Prototyping potential future products
Working on creating dynamic web UIs as well as working on both mobile and desktop applications
Collaborate with engineering teams to develop seamless, user-friendly end results
Quality is a must, you care about the end product and the process of getting there
Qualifications:
Currently pursuing a Bachelor's or Master's degree in Computer Science from an accredited university (preference for those graduating Winter 2020 or Spring 2021)
Proficient in at least one typed language (Java preferred)
Proficient in at least one web-building technology (Javascript preferred)
Familiarity with web frameworks (specifically Angular) a plus
Knowledge of Typescript a huge plus
Founded in 2014, Latch is a venture-backed, high-growth organization that's on a mission to change the way people open, manage, and share their spaces. Today, 1 in 10 new developments in the U.S. depend on our full-building smart access solution to meet the needs of residents and property managers.
We are a team of just over 200 employees, all of whom are passionate self-starters with unique backgrounds and unexpected stories. We are located just a quick walk from both Hudson Yards and Penn Station in New York City. Interns will have the opportunity to work in a creative, dynamic, and fast-paced office environment. Come grow with us.