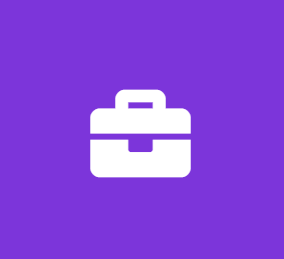 Software Engineer Intern
Brierley & Partners, Inc.
Software Engineer Internship
Overview
Seeking high-quality technology enthusiasts! We are actively looking for a fresh graduate with a strong craving for a challenge and opportunity to grow as a Software Engineer with Brierley+Partners. If you are in search of the first step to building your career in Software Engineering, apply today!
What is it about Brierley that makes us the right place for you?
We are transforming our company to become truly Agile. What does that mean for you? Massive opportunity – specifically, in this role! As a vital member of our Quality Assurance team, you will hit the ground running and will ensure the delivery of a performance product.
You will use the latest tools and methodologies, and will work with globally-recognized, "big-name" companies across multiple industries verses being siloed to one.
You won't be a cog in a machine or just a billable resource. You will work on complex solutions and will become a true resource that is at the heart of our company.
What is the nitty-gritty, day in the life of this role?
Participate in Agile/Scrum ceremonies
Solve complex problems using a variety of technical skills
Responsible for full SDLC (development, testing, and deployment)
Use and contribute to a mature DevOps pipeline
Analyze potential issues and drive to resolution by troubleshooting problem situations and performing root-cause analysis.
Create and maintain technical documentation.
Partner and collaborate with other Technology teams throughout the software development lifecycle.
What are our needs and "nice to haves" for this role – the BIG PICTURE?
People that tend to love Brierley are cut from the cloth of:

"I am a professional problem-solver and solution-seeker."
"I crave something fast-paced and challenging."
"I want to be the trusted adviser."
"I like being handed projects and ideas to run with."
"I am determined to build the right things the right way. Yet, I am prepared to fail fast and retrospect for the sake of collective advancement."
"I am eager to learn and share knowledge with others."
"I work cross-functionally and externally with empathy and kindness as the backbone of all interactions."
"I understand how to juggle priorities when there are time limits."

Junior or Senior completing your Bachelor's degree in Computer Science, Information Systems, or a technically equivalent degree program from an accredited college or university
Already completed your undergraduate degree and working towards your post-grad degree
Curriculum based on Object-Oriented Programming with experience in Microsoft .NET, Databases and Internet Programming
Proficiency in one or more general purpose programming languages: C# or Java, C# is preferred (Design Patterns, OOP, etc.).
Excellent organizational, interpersonal, verbal, and written communication skills.
Experience with streaming platforms is a plus like Kafka or Kinesis
Ability to work with collaboratively with team members but also independently with minimal supervision.
Ability to establish relationships and work effectively with cross-functional teams to acquire knowledge and drive system solutions.
Job Location:
Frisco, TX in a shiny-new, modern, extremely collaborative environment off of Dallas North Tollway and Warren Parkway, next to the Frisco Star
#LI-AD1