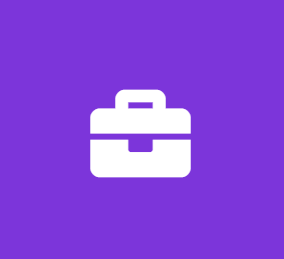 Brand Marketing Intern
Wyndham Hotels & Resorts
Marketing Internship
Wyndham Hotels & Resorts is now seeking a Brand Marketing Intern to join our team at the Parsippany - 22 Sylvan Way location in Parsippany, New Jersey.
Job Summary

Wyndham Hotels & Resorts' Internship Program offers opportunities for rising seniors and graduate students to work on challenging assignments, both operational and strategic in nature. Interns also participate in developmental activities, while learning more about Wyndham Hotels and our industry.
Our 2020 program will begin on June 1, 2020 and conclude on August 7, 2020.
The Brand Marketing Intern will work on the following projects:
Competitive Audit of Industry: Analyze marketing strategy of hospitality competitors (as well as other companies with a "House of Brands" outside the hospitality industry i.e. P&G/Unilever), including brand specific, loyalty programs and portfolio-led marketing, and provide a recommendation on how Wyndham should go to market from a brand marketing perspective.
Enhance Brand Experience: Analyze guest experience initiatives in competitor hotels as well as upcoming trends in technology, and recommend ideas for new innovations in hotel (with a focus on the upper midscale brands).
Count On Me/Service Culture: Align with marketing, operations, learning & development (and potentially an outside agency) on a refreshed Service Culture training presentation for the upper midscale brands that immerses associates in the brands by highlighting brand differentiating elements and tone of voice.
Drive Direct Group Bookings: Identify key low-cost B2B opportunities to market upper midscale and upscale brands to different consumer segments (weddings, corporate, meeting space, room blocks) and create necessary marketing materials.
All interns will take part in:
Company Orientation
Professional Development Workshops
Roundtable discussions with Senior Leadership
Department Lunch & Learns
Team Building Activities
On-Property Experiences
Community Service Experience
Case study and final presentation to Senior Leadership and Intern Managers
Education & Experience

MBA student with a marketing concentration
Proficient in Microsoft Office
Excellent communication skills
Strong analytical skills partnered with a creative mind
Project management skills
Ability to work collaboratively and cross-functionally in a fast-paced environment
Previous agency or brand experience preferred but not required
COMPANY OVERVIEW:
Wyndham Hotels & Resorts is the largest hotel franchisor in the world and a leading hotel management company. We stand 20 brands strong across 9,000 hotels in more than 80 countries, and we offer the most diverse collection of hotel experiences in the world. Our iconic brands, united by the richest and simplest rewards program in the business, make hotel travel possible for all.
Our hotel owners are the stewards of our brands, and together, we champion everyday travelers. We believe guests deserve great experiences, and our robust portfolio—distinguished by our leading economy and midscale brands—delivers just that.
We are AmericInn® by Wyndham, Baymont® by Wyndham, Days Inn® by Wyndham, Dazzler® by Wyndham, Dolce Hotels and Resorts® by Wyndham, Esplendor® Boutique Hotels by Wyndham, Hawthorn Suites by Wyndham®, Howard Johnson® by Wyndham, La Quinta® Inns & Suites, Microtel by Wyndham®, Ramada Encore by Wyndham, Ramada Worldwide® by Wyndham, Super 8® by Wyndham, The Trademark Collection® by Wyndham, Travelodge® by Wyndham, TRYP by Wyndham®, Wingate by Wyndham®, Wyndham Garden®, Wyndham Grand® and Wyndham Hotels and Resorts®.
Headquartered in Parsippany, N.J. with offices around the globe in London, Shanghai, Buenos Aires, Dubai and more, Wyndham Hotels & Resorts employs approximately 15,000 team members worldwide.
Our Company is an Equal Employment Opportunity Employer.
Job Location: Parsippany - 22 Sylvan Way, 22 Sylvan Way, Parsippany, New Jersey 07054
Employment Status: Full-time