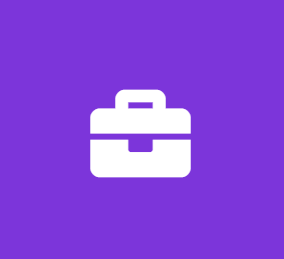 Marketing Intern
Building Systems Holdings
Marketing Internship
About Us
ICS Consulting, Inc. is a solutions-based consulting firm, specializing in planning and project-related solutions. At ICS, we care about people. We care about the success and wellbeing of our employees, clients, and communities. This translates into an unparalleled work environment and a superior client experience that thrives on integrity, quality, collaboration, and smart innovation. Through our culture shaped by our values, our mission of positively impacting people through innovative facility solutions will be possible.
ICS is looking for a Marketing/Communications Intern to join our growing team of professionals in our Minneapolis, MN location.
Job Summary: This position will gain hands-on experience for designing, creating, and delivering marketing materials to support the growth and expansion of the company products and services. This role will work with the internal team in aiding the development and execution of strategies that will promote the long-term growth of our company and increase brand awareness. The Marketing and Communications Intern will assist in a variety of marketing projects including presentations, our internal company intranet site, project photography, content marketing, graphic design, and more. The intern will complete other duties and responsibilities assigned to assist the marketing team.
Essential Duties and Responsibilities:
Creatively develop marketing materials such as presentations, brochures, advertisements, and flyers.
Assist with event coordination both internally and externally alongside Office and Events Coordinator.
Professionally communicate with marketing vendors as necessary.
Regularly update the company intranet site with new postings.
Regularly assists with miscellaneous administrative duties and office management tasks.
Other duties and responsibilities as assigned.
Qualifications (Education, Experience, and Licenses/Certifications required):
Currently pursuing a degree in Marketing, Business, Communications, or related field.
Junior or Senior status preferred.
Proficiency in Adobe Suite, including InDesign, Photoshop, and Illustrator is preferred.
Have the desire to learn quickly and grow professionally within the field.
Strong written and verbal communication skills required.
Proficiency in the use of Microsoft Office products.
Ability to tackle a project and see it through to completion.
Proven ability to maintain excellent integrity and ethical standards within role.
We are an Equal Opportunity Employer. We consider all qualified candidates regardless of veteran, race, color, religion, sex, gender identity, sexual orientation, national origin, age, disability, genetic information, or any other status protected by law.