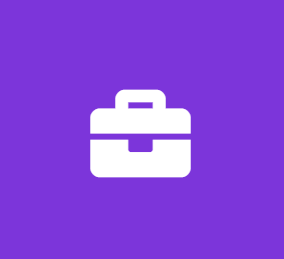 Recruiting Assistant, Intern
Premium Merchant Funding
Customer Support Internship
A prestigious financial firm with award winning culture and software is an all in one solution to help merchants and Fortune 500 companies with financial services needs. This position will assist the team and the Vice President, the COO, and primarily the Talent Acquisition Lead.
We are looking for a Recruiting intern to help us with hiring responsibilities at our rapidly growing company. The ideal candidate would have a basic background and strong desire to learn talent acquisition and recruiting (will train the right candidates)be comfortable taking initiative and excited about working for a startup.
The role will be based in our HQ-New York office which is steps from many trains (15 min train from NYU and many other schools) and right next to the beautiful Battery on the Hudson River. We have a great office environment and this should be a fun internship where a driven individual can gain an incredible amount of experience in many aspects of building a fast-growing business.
Responsibilities:
Assists with developing recruitment programs to attract applicants and to fill specific job openings.
Help with sourcing candidates on multiple job platforms (including social media)
Reviewing and grading applicants and performing phone screens on interested applicants
Develop and maintain contacts with universities, alumni groups, and other public organizations to find and attract applicants.
Perform administrative tasks.
Requirements:
Must be enrolled as an Undergraduate or Graduate student; open to all majors
Strong verbal and written communication skills
To perform this job successfully, an individual should have knowledge of Microsoft Office or Google Docs.
Job Type: Internship
Salary: $0.00 /year College Credits with approval
Job Type: Internship
Salary: $0.00 /hour
Work Location:
This Company Describes Its Culture as:
Detail-oriented - quality and precision-focused
Outcome-oriented - results-focused with strong performance culture
Team-oriented - cooperative and collaborative
S2uASfFDoA