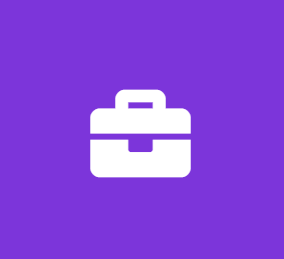 L.A.C.E.S. Summer Communications Internship
L.A.C.E.S.
Marketing Internship
About us:
L.A.C.E.S. is a nonprofit that serves refugee youth in Washington D.C. and street children in Liberia and Sierra Leone, West Africa. We mentor and train local communities to lead and organize soccer camps and leagues for marginalized children.
Position Summary:
L.A.C.E.S. is seeking a proactive Communications Intern to assist the organization in reaching the next level of impact. This position will offer the right candidate a diverse and exciting communications role in a growing organization. This is an exceptional learning opportunity for someone with superb oral and written communication skills to gain experience in creating and managing their own projects.
Job Responsibilities:
*
Write blog posts, daily social media posts and material for our digital bi-monthly newsletter
Help in implementing website edits
Capture/edit photographs and videos clips of our beneficiaries when needed
Assist in the development of marketing materials
Skills:
You get things done. You follow through on every request, no matter how big or small and you know how to prioritize your responsibilities.
You are excited to work with diverse groups of people cross‐culturally and want to help build the organization so we can fight for the children we serve globally.
You're independent, self‐motivated, flexible, and committed. You achieve results with little supervision. You aspire to own projects while also following our staff's leadership.
You have razor‐sharp attention to detail. You have strong oral and writing skills and know that the littlest nuance can have a big impact on others' impressions and that clear, compelling communication can spark long‐term connections.
Experience and Qualifications:
Currently studying marketing, communications, journalism, PR, or other related field.
Demonstrated working knowledge of social media, Microsoft Office Software, and Adobe Design Software.
Able to step into an ongoing communications process and continue to build upon it.
Details at a glance
Start May 2020 - End August 2020
Benefits
$100 transportation allowance per month
Start and end dates are flexible.
*
Job Type: Internship
Language:
Work Location:
Benefits:
Internship Compensation:
This Company Describes Its Culture as:
Detail-oriented -- quality and precision-focused
People-oriented -- supportive and fairness-focused
Team-oriented -- cooperative and collaborative