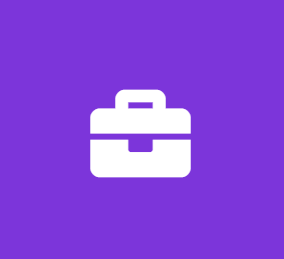 Lead Development Internship (Sales) - Summer 2020
Revelwood
Marketing Internship
Looking for an internship where you can learn from the best? And the possibilities are endless? Join Revelwood this summer and learn technology sales as a Lead Development Intern!
Revelwood is offering paid, full-time, summer internships for junior and seniors at our Florham Park, NJ office. This is an incredible opportunity to work with a small, fast-growing technology company that has been around for over two decades. Lead Development Interns will work alongside our sales team to find new business opportunities. You will learn sales, communication, organization and time-management skills, as well as gain valuable team building skills.
This position requires no prior experience. All interns will be required to complete a boot camp training workshop before the program begins.
Here's what you'll be doing:
Skilled and tenacious outbound calling/emailing to drive event registrations for our sales team
Proactively finding additional new business leads through your own initiatives and creativity
What we are looking for:
Exceptional hunting skills and the ability to effectively overcome resistance
Ability to be self-motivated and resourceful with a desire to work as part of a team
An unwavering understanding of process, follow-up, urgency and diligence
Effective written and verbal communication skills
Strong technical aptitude with the ability and desire to learn quickly
Education:
At least two years of undergraduate college with a minimum 3.0 GPA
We strive to create an exceptional culture that fosters learning, growth and success. You will see the fruits of your labor come to fruition on a daily basis. So, if you're looking for a fast-paced, engaging and collaborative environment with top-notch people, apply today!
Check out our website so you understand what we do at www.Revelwood.com
Check out this YouTube video about the internships experience at Revelwood https://www.youtube.com/watch?v=9AIlgQEPQKU
Submit a cover letter telling us why you are the perfect candidat
Attach your resume with all that experience that will impress us
If you submit a resume without a cover letter, you will not be considered.
Job Type: Full-time