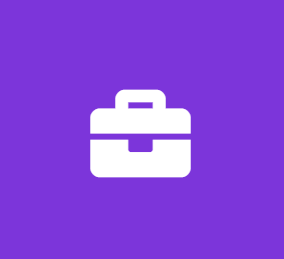 Marketing Intern
Radian Research, Inc.
Marketing Internship
Position Summary:
The goal of Marketing & Communications Intern is to support Radian Research, Inc. Marketing team. The Market & Communications Intern will play an active role in analyzing data and develop fact-based recommendations resulting from the analysis. The Marketing & Communications Intern will collaborate with our marketing team in all stages of marketing campaigns. The insightful contribution will help develop, expand and maintain Radian Research, Inc. marketing channels. The Intern will be assigned projects and be responsible for detailed follow-up to ensure project goals are achieved efficiently and professionally. Our internship position is an opportunity to obtain valuable applicable work experience to a wide variety of marketing projects and tasks related to design, social media marketing, and branding in a fast-paced, challenging environment.
This is a dynamic, high-energy, highly interactive position which requires excellent communication, collaboration, and multi-tasking skills;
Responsibilities:
Possess a solid understanding of the purpose, vision and business plan of Radian Research, Inc.
Ability to gather and analyze data, and develop fact-based recommendations resulting from the analysis.
Clearly articulate ideas through concise, timely and unambiguous written correspondence.
Understand timing constraints of brand initiatives and initiates activities with sufficient lead time to successfully deliver each element.
Ability to prioritize among competing tasks based on opportunity, urgency and management directions.
Ability to quickly identify the source of problems that occur, and develop alternatives, solutions, and recommendations to resolve the issue.
Collect quantitative and qualitative data on potential customers in various market segments.
Perform market analysis and research on competition
Support the marketing team in daily administrative tasks
Assist in marketing and advertising promotional activities (e.g. social media, direct mail and web)
Suggest and assist with social content creation and engagement
Prepare promotional presentations
Help distribute marketing materials
Help organize marketing campaigns
Skilled at:
Strong interpersonal/communication skills; solid analytical skills; working knowledge of marketing and financial terms.
Ability to quickly learn how to analyze syndicated research data.
Strong presentation skills
Must be self-motivated and open to learning and sharing new ideas.
Must be flexible and self-driven personality with a keen sense of delivering completed projects in a timely manner.
Background in marketing or communication.
Ability to work independently with limited supervision.
An ability to consistently demonstrate our values of insight, hard work, and effectiveness in your personal approach to work.
Education: Should be a junior, senior or graduate level student working toward a Bachelor's or Master's in Marketing.
Job Type: Internship
Salary: $14.00 to $17.00 /hour
Job Type: Internship
Salary: $14.00 to $17.00 /hour
Education:
High school or equivalent (Required)
Work Location:
Benefits:
Schedule: