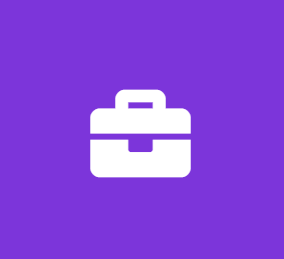 CaptainU Sales Intern
Stack Sports
Marketing Internship
About Us:
CaptainU is shaking up the youth and college sports world for athletes, teams, events and colleges through our web-based sports platform. We bridge sports and technology by connecting millions of female & male athletes with all the colleges, teams and events they need to succeed and play collegiately. Learn more about CaptainU @ www.captainu.com/about ( http://www.captainu.com/about )
We are currently hiring for our Event Sales and Operations team, which is responsible for converting high school athletes participating at our sponsored events into CaptainU users and helping our partners build top college recruiting events. We are looking for three interns who are available to work full-time in our Plano, TX office for at least 3 months, starting in mid-May.
Responsibilities:
Sales - Educate coaches attending our sponsored events to convert their athletes into CaptainU users.
Account Management - Manage all aspects of our customer operations, starting from the time we acquire a new customer or marketing partner to when the process is completed.
Sales Operations - Processing large quantities of data in Excel.
Strategic Development - Find ways to improve on current operational processes.
Requirements:
College graduate or current college student with 0-2 years of professional experience in sales, operations, digital marketing, business development, technology or customer service. (Personal or professional connection to the sport industry should be noted but is not required.)
Advanced computer skills with very high level of proficiency in Microsoft Excel.
Communication/Teamwork - Ability to collaborate with others and effectively communicate with team members.
Problem solver and analytical thinker who contributes to the team.
Lifelong learner - Interested in learning new things and taking on new opportunities.
Data Savvy - Ability to track, measure and use data to help analyze and grow our business. Experience with SalesForce, SQL and/or Google Analytics are all pluses.
Organization - Strong attention to detail and ability to organize hundreds of events, customers & clients.
Salary:
Application Tips:
Resumes without cover letters get much less visibility among applicants – so include a letter on why you should be selected.
#cb
---