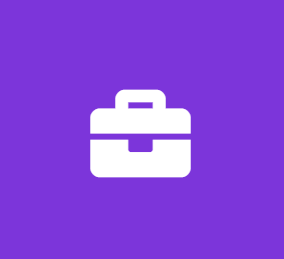 Human Resources Development Program Intern
Regions Bank
Business Internship
Thank you for your interest in a career at Regions. At Regions, we believe associates deserve more than just a job. We believe in offering performance-driven individuals a place where they can build a career - a place to expect more opportunities. If you are focused on results, dedicated to quality, strength and integrity, and possess the drive to succeed, then we are your employer of choice.
Regions is dedicated to taking appropriate steps to safeguard and protect private and personally identifiable information you submit. The information that you submit will be collected and reviewed by associates, consultants, and vendors of Regions in order to evaluate your qualifications and experience for job opportunities and will not be used for marketing purposes, sold, or shared outside of Regions unless required by law. Such information will be stored for a set period of time. You may review, modify, or update your information by visiting and logging into the careers section of the system.
Job Description:
At Regions, the Intern works on department assignments while learning more about the financial services industry. As an intern, you will be provided with job skills and training, personal development, and networking opportunities, while experiences Regions values. Regions offers college internship opportunities within various departments.
Primary Responsibilities
Responsibilities will vary by internship
This position requires the tracking of time and is eligible for overtime for hours worked in excess of 40 per week under the Fair Labor Standards Act.
Requirements
A college student who has interest in developing technical skills and gaining work experience
Ability to work 40 hours a week for 10 weeks
Skills and Competencies
Active in leadership posting on campus and/or involved in campus extracurricular activities
Critical thinking skills
Strong communication and interpersonal skills
Microsoft Office skills
Team oriented with ability to work independently
Intellectually curious
A Human Resources Intern will gain exposure to various departments within Human Resources at Regions, while completing a project within one of the following areas of HR: Talent Management & Acquisition, Learning & Development, HR Operations, Compensation & Benefits, Office of Associate Conduct or HR Strategic Delivery.
Although much of your time will be dedicated to a specific department, the internship structure is designed to provide each intern broad exposure to Human Resources as a whole. Interns will be provided opportunities to learn about various areas of Human Resources, while gaining experience in the financial industry and accumulating several transferable technical skill sets.
Interns will have the opportunity to participate in networking and team-building activities, as well as individual professional growth sessions. Additionally, you will be exposed to senior leadership throughout Human Resources and the organization at large.
This position requires the tracking of time and is eligible for overtime under the nonexempt FLSA classification for hours worked in excess of 40 per week.
Requirements:
A college student who has an interest in developing skills and gaining work experience applicable to one's major (at least a junior level in an accredited academic institution)
3.0 minimum GPA
Ability to work 40 hours a week for at least nine weeks
Strong critical thinking and problem-solving skills
Proficient in Microsoft Office
Excellent communication and interpersonal skills
Strong organization skills
Preferred:
Expected degree in Business, Management, Human Resources or related field
Position Type
Full time
Location Details
Regions Center - Birmingham
Location:
Birmingham, Alabama
EEO/AA/Minorities/Females/Disabled/Veterans