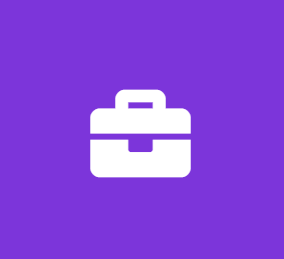 Junior Software Engineer - Intern
Acuity INC
Software Engineer Internship
Overview:
Acuity is looking for talented software developers to join its growing engineering team.
Acuity is focused on building cutting edge, functional applications for many government agencies. We are a team of "doers" with a bias towards action and have a proven track record of implementing innovative technology solutions to solve complex challenges. Our team believes in the importance of usability, user experience (UX), and design within our applications. We seek to break the stereotype of clunky government applications. We use modern design and project management tools such rapid prototyping and agile development methodologies to build and customize solutions that are easy to use and effective at meeting their business objectives. We think of the applications we have developed as products and work to ship those products in months instead of years.
Acuity, Inc. is a leading management and technology consulting firm that specializes in serving the federal government. Our innovative, collaborative, and rewarding work environment has earned repeat honors from the Washington Business Journal's Best Places to Work and SmartCEO Corporate Culture Awards. We put a strong emphasis on automation, DevSecOps, and CI/CD best practices. We firmly believe that automation is the key to boosting business velocity and achieving success.
Responsibilities:
As a Junior Software Engineer, you will assist in developing open source solutions, contribute to "Acuity Labs" in several ways, including:
Designing and developing production-quality code
Participating in design reviews and code reviews
Creating test plans and participating in testing reviews
Resolving defects
This position will support the designs, documents, discussions, and maintenance of the components of software solutions for projects related to the support of varying applications as needed. The role operates in an Agile / Scrum environment. It requires a solid understanding of the full software lifecycle, including functional requirements gathering, design and development, automated testing of software applications, and documenting requirements and technical specifications.
Additionally, you will also be responsible for supporting and helping with the following:
Researching and assisting in the development and participation in the hands-on installation, configuration, and maintenance of large enterprise applications.
Automating and maintaining the deployment of application and configuration components
Assisting in the documentation for testing
Assisting in monitoring, alerting, reporting, and data analytics of technical solutions
Assisting in production support of business applications: managing application instances; troubleshooting application failures; diagnosing performance or reliability issues of applications
Assisting application teams in the use of support tools
Qualifications:
Qualifications
Currently pursuing a degree in Computer Science or related information technology field
Experience with one or more programming languages, such as Java, C#, Ruby, Python, Javascript/Node, etc.
Excellent troubleshooting skills
Ability to clearly understand and articulate complex problems
Solid written, verbal, and interpersonal skills
Requirements development and analysis experience
Ability to work well independently as well as collaborating within a team
Nice to Haves
Experience with AWS, Azure, or Google Cloud
Familiarity with Atlassian collaboration tools (JIRA, Confluence, etc.) and other tools such as Slack and Zoom
Experience with running and deploying applications as containers
Experience with Serverless technologies
Comfort with Linux/Unix and performance tasks using a shell
Clearance Requirements
US Citizenship is required to maintain agency required clearance