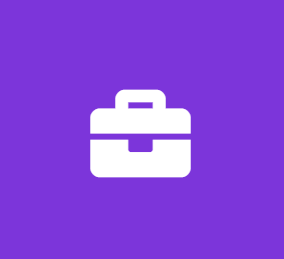 Web Developer Internship
T.O.T Solutions LLC
Software Engineer Internship
T.O.T Solutions LLC has a Web Developer internship (possibly becoming full-time as the business grows). The company is conveniently located in downtown Cleveland and is willing to arrange a work schedule that helps college students balance between classes and work.
The perfect candidate for this position is someone creative, original, and has strong knowledge and experience with, frontend and backend web development and its technologies. You will be asked to design web sites, landing pages, marketing emails, etc and deliver them in a clean format to the backend team for implementation.
Being responsive and flexible to changes within the objectives of the projects is important since on-time delivery is crucial to our business model. You must be someone who works diligently on their own to achieve the completion of duties with minimum supervision. Frequent communication with the team is necessary to ensure optimal project(s) integration and periodic record keeping to the progress is a must.
The ideal candidate is someone familiar better yet experienced with:
Java
NodeJS
PHP/Laravel
MySql (databases in general)
Twitter Bootstrap
Javascript/Vuejs
SASS, LESS
Git/github.com
Things our Web Designer must have experience with:
Webpage design
HTML5
CSS
Adobe Photoshop
Git
Anything else is a plus. We always have projects that sometimes require a variety of skills.
Please provide examples of your recent Web Design projects and a description of your role in these projects in the cover letter.
Job Type: Internship
Salary: $9.00 to $15.00 /hour
Experience:
Web Development: 1 year (Preferred)
software development: 1 year (Preferred)
Web Services: 1 year (Preferred)
Education:
Location:
Work authorization:
United States (Preferred)
Work Location: