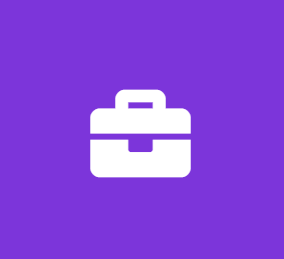 Entry-Level Business Analyst
Techpoint LLC
Business Full Time
**Take control of your learning—when you want and what you want.
At TechPoint LLC, we offer a comprehensive Training & Placement Program in Business Analysis with majorly skilled in BA Fundamentals, Requirements Elicitation, XML knowledge for Services architecture platforms can write simply to complex SQL queries for Data Analysis techniques in ETL environments, UML, Agile Methodologies and willing to start immediately.
Our training sessions guide through advanced topics, industry best practices and tips as provided in the instructor-led training courses in a flexible format. Our training sessions provide advanced topics, industry best practices and tips as provided in the Instructor-led Training courses in Flexible Format.
In this training, you will learn -:
Introduction to SDLC
Business Analyst Fundamentals in SDLC
Business Analyst Need Assessments
Business Planning & Monitoring
Requirement Elicitation
Requirement Analysis & Management
Testing, Defects & UAT
The agile BA with Storyboarding
Visual Studio for UML
Agile Project Management
MS Excel for Data Mapping
At TechPoint LLC, our classes are designed to be highly interactive and are taught by seasoned experts and industry experienced instructors. We take full pride in knowledge share, provide you with all tools access and technology guidance to improve your technical standards. We utilize cloud infrastructure tools for delivery and training. You will participate in group discussions, workshops, lessons to practice and shared information in the class or 1:1 with our instructor.
Education/Certification - Qualifications:
Great communication skills, ability to collaborate with developers and Product Management
Master's Degree from an accredited college or university with a concentration in Business, Economics or Computer Science (or equivalent diploma/work experience)
Participation and/or completion in testing certification programs (Six Sigma, CSTE, ISTQB or CSQA)
**
Training Details:
Training Mode: Online/In-Class, Falls Church, VA
Training Duration: 4 weeks
Start Date: 10th Feb 2020
Marketing Duration: 6-8 weeks tentatively
We are a trusted partner to a few leading Financial, Banking and Healthcare clients across the country and we are also seeking Experienced Individuals for Business Analyst who have prior experience and are willing to start immediately on the Requirements with our Primary Vendors & Direct Clients. The candidates will not be in the training process, they will go through Direct Marketing and client interviews in a quick phase. If you are qualified and looking for your next assignment, please connect with TechPoint LLC. We are preferably looking for Candidates who are Open to Relocate. We can schedule quick interviews with our direct clients - the candidate should be on our W2 only.
Please respond if you:
Have minimum 0.5-3 years working experience in Business Analysis/Design/Development of enterprise applications - we have an immediate opening with our clients today
Have great communication skills and must be available to join the project if an offer is made
Should have a Valid US work visa
Are OPEN for Relocation
Benefits:
Assistance in Resume and Interview Preparation
Guidance on how to attend Vendor/ Client Interview Calls
Personal Attention for Marketing, Submissions, and Interviews
On-Job Support
Health Benefits
We do sponsor work visas: / L1 /OPT /STEM OPT for eligible and qualified candidates. We also sponsor /PERM Labor I Certifications for qualified candidates.
***NO Third-party/C2C companies. Serious candidates only!
Job Types: Full-time, Contract
Salary: $58,000.00 to $62,000.00 /year
Contract Length:
Contract Renewal:
Work Location:
One location
Multiple locations