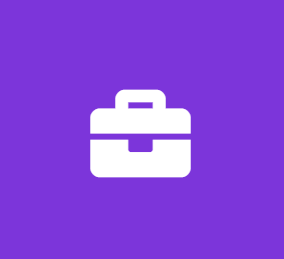 Software Developer Internship
Homebloc
Software Engineer Internship
Homebloc offers the most innovative solutions for the lodging and real estate industries while catering to investors worldwide; and blockchain makes it all possible.
Lodging Industry: The company facilitates a frictionless process for hotels and short-term rentals by creating a Peer to Peer (P2P) ecosystem atop the blockchain. Tokenizing rental rights, implementing smart-contracts, allows automation of P2P transactions for Homebloc to offer the first 24/7/365 lodging trading platform - accessible by mobile and desktop worldwide. This ecosystem reduces predatory rent seeking activities significantly and in some cases eliminating all transaction fees.
Real Estate: Digitizing real estate adds liquidity to a traditionally illiquid industry, as capital markets pivot towards democratization. Homebloc's unique approach of bridging the gap between east and west allows the company to take full advantage of this next phase in fintech and real estate. Digital securities offering (DSO) are set to inject fresh capital into the real estate markets as fractionalized ownership grows prevalent.
Boasting offices in three strategic locations: New York, Singapore, and Shenzhen, China; with headquarters in New York. Homebloc aims to be a leader in this nascent space.
Software Developer Internship
(Below preferred but not required)
Graphic design, experience with Adobe Photoshop and Illustrator
Know HTML, CSS, JavaScript, PHP, and other relevant web design coding languages
Troubleshoot website problems
Maintain and update websites
Experience with CMS such as WordPress , droopal,
Experience with Laravel Framework
Experience in python a plus
Great perks including but not limited to: unlimited coffee & snacks; access to community network and the invitation to special events; free admission to Lair East high- end, invitation-only events; cool people & working vibe.
Job Type: Internship
Experience:
Software Development: 1 year (Preferred)
Education:
Location:
New York City, NY (Required)
Additional Compensation:
Work Location:
Benefits:
Flexible schedule
Professional development assistance
Other
Internship Compensation:
This Company Describes Its Culture as:
Detail-oriented -- quality and precision-focused
Innovative -- innovative and risk-taking
Outcome-oriented -- results-focused with strong performance culture
Team-oriented -- cooperative and collaborative