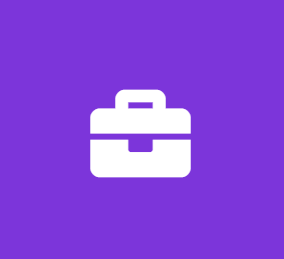 Summer Intern, Human Resources
ROCKEFELLER FOUNDATION
Business Internship
The Rockefeller Foundation is seeking a Summer Intern 2020 for our Human Resources team.
The Human Resources team seeks a summer intern who will work on a wide range of duties supporting Human Resource Management, Operations, career planning and development. This is a great opportunity for aspiring HR professionals and the intern will gain experience at a leading global philanthropy and exposure to key HR functions.
We value our Interns and want to invest in and mentor future leaders who will grow personally and professionally and create impact in the philanthropic sector. As an Intern at The Rockefeller Foundation you will have the chance to contribute to our initiatives through engaging, meaningful work assignments.

Principal Duties and Responsibilities
Work with the HR team to streamline existing processes and help to implement new initiatives.
Design process and workflow documents to ensure consistency and accuracy within team operations.
Provide administrative support to the team including but not limited to: PowerPoint presentations, filing, auditing files, scanning and updating documents.
Support the team with the creation and editing of orientation/onboarding materials, trainings, videos.
Assist with developing HR analytics data.
Other tasks and projects, as needed.

Education, Experience and Skills
Currently enrolled in a Human Resources-related graduate degree program.
Experience with data analytics a plus.
Proficient in MS Word, Excel and PowerPoint.
Experience with ADP and Slack a plus.
Excellent written and verbal communication skills.
Strong attention to detail.
Team player.
Must be authorized to work in the United States.

The Rockefeller Foundation is committed to the principles of equal employment opportunity and to compliance with all federal, state, and local laws concerning employment discrimination, including the Americans with Disabilities Act. To this end, the Foundation ensures equal opportunity to all employees and applicants regardless of race, color, age, gender, sexual orientation, religion, marital status, national origin or ancestry, citizenship, lawful alien status, physical, mental, and medical disability, veteran status or liability for service in the United States Armed Forces.
The Rockefeller Foundation is an Equal Opportunity Employer.