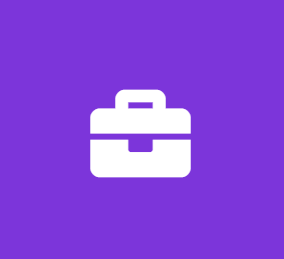 Olympus Intern, Marketing Analysis - Summer 2020
Olympus
Marketing Internship
Are you looking for a company that cares about people's lives and health including yours? At Olympus we help make people's lives healthier safer and more fulfilling every day. We are currently looking for an intern to join our Life Science Marketing team in our Waltham MA office. This program will run from late May 2020 through early August 2020. This is a full-time opportunity involving 40 hours per week.

Experiences that grow you—and your career.

As a Product Marketing Intern you will have the opportunity to work in marketing for Olympus' Life Science product group. You will contribute to our mission by helping the department complete key projects.
Job Duties:
In a typical day you will work with our Life Science Marketing team on marketing analysis and operational support. Your projects may include:
Data Analysis, Data Correlation, and Data Processing and Organization
Customer Mapping, Price List Management
Market Research and Tender Analysis
Collecting Best Practice Information
You will also:
Collaborate with Supervisor to take on and complete track-based assignments and projects.
Participate and add value during business meetings and discussions as appropriate.
Attend and meaningfully participate in intern learning sessions.
Perform other duties as assigned.
Job Requirements:
REQUIRED QUALIFICATIONS:
Must be enrolled in a full time undergraduate or graduate degree program at an accredited 4-year institution.
Must complete sophomore year before the internship begins and graduate after the internship ends.
Basic understanding of business economics and marketing practices and techniques.
Demonstrated ability to balance academic and extracurricular commitments (i.e. work experience clubs volunteer activities teams etc.).
Must possess excellent analytical and organizational skills.
Must be proficient and have practical knowledge in Microsoft Word Excel and PowerPoint.
Must be able to work well within a team and independently at times with limited guidance.
Must not now or in the future require immigration-related sponsorship.
Olympus policy is not to provide immigration-related sponsorship for internships Fellows programs and other entry-level roles that are fed by the internship program. Accordingly Olympus discourages applicants for such positions who will either now or in the future require Olympus sponsorship in order to obtain or maintain lawful employment authorization.
PREFERRED QUALIFICATIONS:
Experience with data collection data analysis and/or market research.
Familiarity with industry concepts.
Familiarity with biology or microscopy.
Ability to thrive in a fast-paced dynamic and deadline-driven environment.
Self-motivated with the ability to prioritize/execute multiple concurrent tasks.
Strong professional communication skills.
Skilled in presentation development and public speaking.
General curiosity and a desire to learn new material.
Life doesn't stop when you start work.
It's a big part of your life, but not the only part. That's why we offer a competitive hourly wage, flexible schedules, on-site services and Colleague Affinity Networks — so you can be ready for where life can take you.
Work Location
Waltham, MA
Company URL
Olympus America Inc
About Us
At Olympus, we put a lot of good back into the world, and what we do really matters. We are committed to making people's lives healthier, safer and more fulfilling every day by crafting innovative optical and digital solutions in medical technologies, microscopy, industrial solutions, cameras, and audio recorders.
We view our relationship with and commitment to our employees with the same passion. Everything we do at Olympus is a reflection of our vision, and everyone here helps to make it a reality. We're invested in our employees, great ideas, and how they impact the communities around us. We see the world through multiple lenses and come together to find the right answers; the best solutions.
THAT'S OLYMPUS.
TRUE TO YOU. TRUE TO SOCIETY. TRUE TO LIFE.
Olympus America Inc
Olympus embraces diversity and inclusion. As an Equal Opportunity Employer, our policies as well as our values prohibit unlawful discrimination based on an employee's or applicant's race, color, sex, age, physical or mental disability, national origin, religion, sexual orientation, gender identity and/or expression, marital status, genetic information, ancestry, military or veteran status, or any other federal, state or local protected classification. EOE Minorities/Females/Veterans/Disabled
Olympus Intern, Marketing Analysis - Summer 2020 | Olympus