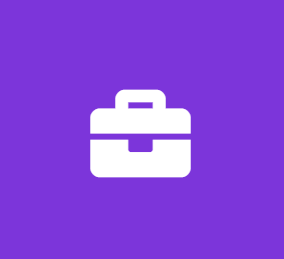 Summer Intern, English Language Teaching (Sales)
Oxford University Press
Marketing Internship
We believe that the skills you bring to OUP are just a starting point. We want you to have the opportunity to expand your abilities, and innovate and develop in areas which both interest you and support your aspirations.
The Oxford University Press English Language Teaching Division is currently accepting applications for a Sales & Marketing Intern for the summer.
At the conclusion of the internship, the Intern can expect to have gained knowledge about the dynamic landscape of English Language Teaching and Learning, as well as about marketing and sales processes. They will learn about demands and expectations around marketing and sales in the English Language Teaching market, as well as challenges and opportunities in this area.
The intern will learn about creating a marketing and sales pipeline, identifying possible leads, and putting together marketing materials. Throughout the internship, they will strengthen their skills in marketing and sales, gain digital knowledge, and develop their professional communication skills.
Responsibilities:
Update sales contacts in our system
Assist with creating marketing materials within the brand voice, including social media
Communicate with the sales and marketing team for projects
Track information for updates on the website
Organize sales and marketing materials
Requirements:
Education: The intern must have completed at least one year of undergraduate coursework, preferably in English, Marketing, Sales, or a publishing-related discipline.
Experience: Experience in marketing or sales is a plus, as is experience with digital platforms that facilitate sales and contact management. Interest in language learning is a must.
Skills:
Candidate must
be extremely detail-oriented
possess strong organizational skills
be comfortable contacting potential customers
be an efficient and professional communicator
be amenable to learning and using new platforms, processes, and technologies
Applicants must be enrolled in a degree program with at least one year of schooling completed or enrolled in a degree program where college credit is granted for the completion of an internship.
We are committed to supporting diversity in our workforce and ensuring an inclusive environment where all individuals can thrive. We seek to employ a workforce representative of the markets that we serve and encourage applications from all.