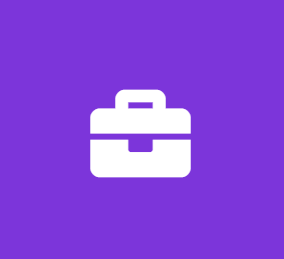 Junior Acquisition Logistician/Program Analyst
CSA Guidance Consulting
Analyst Full Time
CSA Guidance Consulting has an immediate opening for a Junior Acquisition Logistician/ Program Analyst to support our Navy Integrated Logistics Support Services contract in San Diego, CA. This is a fantastic opportunity to further your career in ILS within an excellent, supportive team environment!
Key Role/Position Description:
Assist with development, review, or update of Life Cycle Sustainment Plans (LCSP), User Logistics Support Summaries (ULSS), and Logistics Requirements Funding Summaries (LRFS)
Develop required logistics input for briefs and other logistics documentation necessary to fully support program of record and project systems
Maintain logistics instructions, directives, and policies and support all logistics data calls
Develop, submit, and revise nomenclature requests/packages utilizing Joint Electronics Type Designation Automated System (JETDAS)
Support Logistics and Technical Integrated Product Team (IPT) meetings, Fleet Support Team (FST) meetings, staff meetings, working groups, training events, and Logistics Supportability Analysis/ Integrated Logistics Analysis (ILA) events
Maintain the Configuration Data Managers Database-Open Architecture (CDMD-OA) database for all systems' configurations for program of record and project systems
Develop, review, update, and assist in creation of logistics documentation, strategies, and reviews such as the Independent Logistics Assessment (ILA) and Product Support Review (PSR)
Qualifications
Familiarization with the Technical Data Management Information System (TDMIS) database for all systems' configurations for program of record and project systems
Qualifications:
Bachelor's Degree in Business, Computer Science, Engineering, Finance, Accounting, Mathematics, Statistics, Economics, or similarly related field from an accredited program is highly desirable
Ability to obtain DoD Secret clearance
Maintain files and folders on SharePoint site
Ability to work both independently and as an effective team member
Ability to adapt to a changing environment and meet expedited deadlines
High degree of analytical skills, adept at problem solving with a high attention to detail
High caliber oral, written, and briefing skills
Additional duties as assigned or required
Preferred qualifications:
1 to 3 years of experience in direct logistics support to an Acquisition program office (PEO/PMW) or similar organization is highly desirable
DAWIA Certification in Logistics or Program Management is highly desirable
Applicants may need to meet eligibility requirements for access to classified information; an active United States Department of Defense security clearance or the ability to obtain one may be required for this role.
CSA Rocks! We are a rapidly growing consulting firm recognized for being one of America's Fastest Growing Companies on the Inc. 5000 list for a record 7 years in a row, averaging an 81% increase in revenues for each of the past three years. So how do we do it? It's no secret, we owe the past 15 years of our success to our outstanding and ambitious team members. To support our hard working team, we offer an environment focused on learning and growth, an awesome benefits package, and opportunities to build a long and successful career.
We are constantly on the hunt for talented, forward-thinking problem solvers with an energetic attitude and a strong work ethic to join our elite team of CSAers.
Be a part of CSA… do great things!
CSA is a Federal Contractor and an Equal Opportunity/Affirmative Action Employer of Females/Minorities/Veterans/Individuals with Disabilities. All qualified applicants will receive consideration for employment without regard to race, color, religion, sex, sexual orientation, gender identity, national origin or any other protected class.
#cjpost
Job Type: Full-time