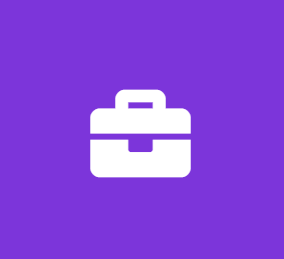 Communications & Outreach Intern
CLASP
Marketing Internship
Communications & Outreach Intern- VeraSol Off-grid Program
Washington, DC
Full Time or Part Time, Temporary
About the Organization
CLASP (clasp.ngo) serves at the epicentre of collaborative, ambitious efforts to mitigate climate change and in the global movement for clean energy access, through appliance energy efficiency and performance. We work hand-in-hand with governments, experts, industry, consumers, donor organizations and others to propel policies and markets toward the highest-quality, lowest resource-intensive products possible. CLASP has worked in more than 100 countries since its inception in 1999. We envision a world in which appliances are life-changing, low-impact, and environmentally responsible.
We're mission-driven, impacts-focused, and committed to a culture of diversity, transparency, and collaboration. We are headquartered in Washington, D.C. and have a growing office in Kenya (addressing sub-Saharan Africa more broadly), a long-standing team in India and just launched a presence in Indonesia. See our Team Page to learn more about our organization.
Position Summary
CLASP seeks a highly motivated Communications & Outreach intern to support its efforts. The Intern will support CLASP's clean energy access programs, which works in partnership with stakeholders across Africa and South Asia to improve markets for energy efficient, high-quality appliances, both on and off the grid.
In particular, the Intern with support the launch of VeraSol, an evolution of Lighting Global Quality Assurance, one of the longest-standing support programs for the off-grid solar sector.
The Quality Assurance program (soon to be relaunched as VeraSol) helps stakeholders identify high performing products (e.g. pico-solar, SHS kits, and off-grid appliances) through activities like developing test methods and standards, engaging with IEC to adopt quality standards, working with governments and policymakers to harmonize standards, managing test lab networks, and communicating information about product quality
The VeraSol launch will occur over a year, which the Intern may support in full or in part. The main duration of the work will be from March through July 2020. Exact assignments may depend both on our needs and on your skills, expertise and interest. The project includes:
Providing assistance to building the new VeraSol website, including project coordination, editing web content, administering content transfer and uploads onto the new site, identifying images and coordinating with the team to develop data visualizations and infographics, as well as interfacing with the web developers.
Leading aspects of content creation for an upcoming communications campaign, which will launch and share specific information about the VeraSol program.
Contribute to the development of new graphics and data visualization for use on social media and the new VeraSol website.
Managing critical program administrative tasks and day-to-day activities that ensure program impacts (e.g., develop and maintain contact databases, organize video and teleconferences, tracking online content engagement via Sprout Social and Google Analytics).
The intern will also have the opportunity to assist with current project work and administrative tasks to support other team members. This may include one or more of the following:
Writing and scheduling social media content for Twitter and LinkedIn as part of ongoing communications across various CLASP brands (Efficiency for Access; Global LEAP; CLASP handles).
Assist with communications around dissemination of our upcoming research reports and/or tools (e.g. an Efficiency for Access research tracker and dashboard; interactive activities map).
Contribute to the development of research summaries, blogs, and thought pieces for digital distribution.
Help finalize migration of contacts & development of necessary fields for our new CRM system.
Assignments may change slightly depending on our needs and the Intern's expertise.
Qualifications and Competencies
Bachelor's degree in a related field; may be either in progress or completed within the past 6 months (if in progress, entering final undergraduate year preferred). Students pursuing, or just graduated from, Master's or Ph.D. level studies are also invited to apply.
Highly detail-oriented
Experience communicating for a climate, energy, or technology sector audience preferred
Experience working with qualitative and quantitative data
Highly motivated self-starter with entrepreneurial attitude and strategic approach to learning and problem-solving
Persuasive and effective communication skills, both verbal and written; exceptional written and spoken English a must
Professional demeanor; ability to comport in a diverse, international work environment
Outstanding collaborator and team player with well-honed listening and interpersonal skills
Time management and organizational skills with ability to manage multiple tasks at once
Proficiency with Microsoft Office suite, especially Word and Excel, as well as Canva, web content management systems, contacts management systems, Sprout Social, web analytics, Adobe / Illustrator a plus.
Compensation
Compensation will be provided at a competitive, hourly rate. Class credit may be available and will be provided in accordance with your university's policy.
To Apply
Internships are typically 10-week engagements; start and end dates can accommodate academic schedules. While full-time internships are preferred, this position is also open for part-time applicants (20h/week at a minimum). Therefore, applications are accepted and reviewed on a rolling basis. In your cover letter, please indicate your availability (hours/week) and timeframe (start/end dates).
To be considered for this position, interested candidates must submit a resume, cover letter, and salary requirements.
CLASP is an equal opportunity employer. Qualified applicants are considered for employment without regard to age, race, color, religion, sex, national origin, sexual orientation, gender identity, disability, or veteran status.
Job Types: Full-time, Part-time, Temporary, Internship
Work Location:
Employment Length:
Internship Compensation:
Schedule: