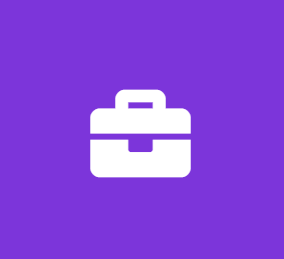 Supply Chain Internship
Tosca
Business Internship
Tosca is seeking an energetic, responsible intern to join our growing organization. The Supply Chain Intern plays a key role by providing on-going support and value throughout the Business Development and Supply Chain process.
You will focus on learning how our organization runs and can be expected to gain valuable insight that can further interest in your chosen career field. In addition to office duties, you will have the opportunity to meet managers, executives, and other valuable members of the Tosca team.
Responsibilities
Work with internal and external customers to coordinate transportation management activities
Inventory planning for production within our service centers
Gather customer operating hours and aligning systems to these for better transit management
Support additional projects and activities within the Business Development Team as necessary
Manage reporting to include usage, forecast and shipping reporting
Plan outbound order management to meet production schedules
Ability to manage and maintain the organization of a centralized department email inbox
Support Tosca service centers with reporting of returnable plastic container scanning
Requirements
Undergraduate student in the Atlanta area who is majoring in Supply Chain, Industrial & Systems Engineering, Operations Management, or Logistics.
Individuals should have excellent verbal and written communication skills
Must be proficient in MS Excel, Access or other similar data analysis programs
SQL knowledge preferred
Previous customer service and supply chain experience is a bonus and will be considered when choosing the best applicant for this internship position.
Majors
Supply Chain, Industrial & Systems Engineering, Operations Management, Logistics or any other related field
Tosca provides reusable packaging and supply chain solutions across a diverse range of markets within the perishable foods industry. As a recognized innovator, we create solutions that create a better world, providing sustainable packaging, eliminating waste at every turn. Our portfolio of reusable plastic containers is the most comprehensive in the industry. Our containers improve product protection, lower costs, and are more sustainable than single-use packaging. Join the reusable revolution!
If changing the world, one reusable container at a time isn't enough... Tosca has been recognized as one of the top 150 Top Workplaces by the Atlanta Journal Constitution 2 years running!
If you feel that you would be right for this engineering role, please fill out our initial 3-minute, mobile-friendly application. We look forward to meeting you!
Tosca Participates in E-Verify