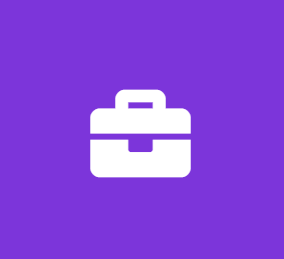 Junior Software Developer
Tecolote Research, Inc.
Software Engineer Full Time
Skills Required:
We are seeking a software developer to join our team and work with us on the systems that support our company. If you are passionate about software development and want to make a difference where you work, then this is the position for you.
You are our perfect candidate if you:
Have a solid understanding of object oriented software.
Enjoy problem solving in a friendly, collaborative environment
Are eager to learn desktop software development and the latest web development technologies, tools and methodologies
Have a good understanding of one of the following: Javascript, C#, VB.NET
Have a foundational knowledge of SQL
Possess excellent communication and collaboration skills
U.S. Citizenship Required.
A Bachelor's degree preferably in computer science, management information systems, math or engineering; and 0-3 equivalent years of relevant work experience.
Responsibilities:
Perform cradle to grave enterprise-wide web development
Involved in the design of software components, systems and features
Code, test, deploy and maintain software for desktops and mobile devices
Understand, articulate and implement complex software development concepts
Actively mindful of applicable software development technologies & trends, and able to integrate them to our products
Manage time in a deadline-driven, team environment
Create and maintain appropriate documentation


Benefits:
We offer competitive salaries commensurate with education and experience. We have an excellent benefits package that includes:

Comprehensive health, dental, life, long and short term disability insurance
100% Company funded Retirement Plans
Generous vacation, holiday and sick pay plans
Tuition assistance


Benefits are provided to employees regularly working a minimum of 30 hours per week.

Tecolote Research is a private, employee-owned corporation where people are our primary resource. Our investments in technology and training give our employees the tools to ensure our clients are provided the solutions they need, and our very high employee retention rate and stable workforce is an added value to our customers. Apply now to connect with a company that invests in you.