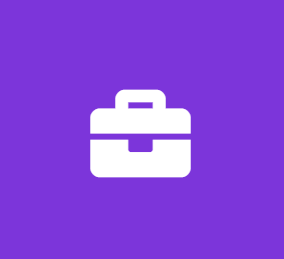 Quality Assurance Intern
Belkin
Quality Assurance Internship
Two QA intern openings available in Irvine, California. Students must be local in order to be considered.
As a Quality Assurance Intern, you will conduct functional testing on varieties of products and technologies for the home networking business. Candidate will work closely with engineering to facilitate bug investigation, solution and verification.

Specific responsibilities include:
Work with QA team members and manager in developing, creating, modifying test cases and test plans to validate quality and performance in accordance with specifications.
Create, build and maintain test environment.
Perform a suite of functional tests and regression tests.
Gather test results and generate test reports.
Strive for efficiency in test execution, data gathering, reporting and bug tracking.


Education and Experience Requirements:
Able to quickly grasp technical product quality issues, failure analysis reports, test reports, and technical engineering / design solutions.
Knowledge of configuring clients and servers in operating systems including: Microsoft Windows, Linux.
Strong analytical and problem solving skills
Knowledge of the following technologies is a plus:
LAN
HTML
USB
Wireless: 802.11
Protocols: TCP/IP, PPPoE, DHCP, NAT, DNS, UPnP
Ability to review packet traces to identify application deficiencies
Familiarity with programming in one or more of the following is a plus: C, C++, Java, TCL/TK, Pythong Perl.
Basic Qualifications:
Current student who is enrolled full-time and pursuing an undergraduate or graduate degree from an accredited college/university
Have an overall cumulative GPA of 3.0 or higher
Be available to work full- time (40 hours per week) for at least 10 weeks during summer 2020
What you're getting into


We've got big collaborative spaces for your big ideas, so bring an open mind and leave your suit in the closet. We all are committed to creating unique and rewarding consumer experiences. Everyone is interested in succeeding – for the team, for themselves and for the business. Cross-functionally and across the company, everyone has common goals and aspires to be their best.


You will learn something new or at least look at things differently every day. There are so many smart and creative people around that you'll be motivated to pursue the ideal.


Team spirit is infectious. Belkin is an extremely open workplace, where communication is essential. Not every idea will be accepted, but you'll be asked for your point of view. Innovation thrives on multiple and varied levels. At Belkin we challenge conventional wisdom and refuse to accept that something cannot be done.


We are committed to diversity. Belkin is an Equal Opportunity and Affirmative Action Employer M/F/D/V. We maintain a drug-free workplace.
All candidates applying for a job in the EMEA region, please review the Applicant Privacy notice HERE
Location:
Irvine, California