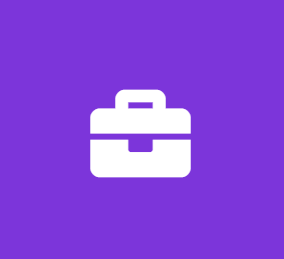 Public Relations Intern
Belkin
Marketing Internship
At Belkin International, our brands, Belkin, Linksys and WeMo, enhance the technology that connects us to the people, activities and experiences we love. Belkin International is looking for a PR intern interested in learning all aspects of the public relations field. The intern who fills this position should expect to learn about consumer, B2B and corporate PR. The intern will learn to write press releases, use PR data base tools, research, help with event planning and logistics and work with other areas of marketing, product management, sales and executive management to achieve press on products and company news. It's essential that applicants to this position have excellent communication skills, demonstrate creativity, and understand the importance pristine content materials that are given to media.
Specific responsibilities include:
Monitor all forms of media.
Schedule and coordinate speaking engagements, appearances, photo shoots, and other special events.
Help to write press releases and other materials.
Assist with mailings, print production.
Create interview preparation materials.
Compile contact lists.
Search for press clippings.
Create or update databases.
Greet guests and clients.
Help with logistics of product reviews.
Communicate with journalists for holiday gift guides.
Help with logistics of events.
Research and analysis projects.
Assist with product launch schedules and content materials.
Fulfill responsibilities under ISO 9001 and 14001; understand and fully support IS0 system.
Comply with Health and Safety requirements of Belkin.
Maintain a safe and clean work environment.
Understand and follow company rules and regulations.
Perform all other duties as assigned and required.
Basic Qualifications:
Current student who is enrolled full-time and pursuing an undergraduate or graduate degree from an accredited college/university
Have an overall cumulative GPA of 3.0 or higher
Be available to work full- time (40 hours per week) for at least 10 weeks during summer 2020
Education and Experience Requirements:
Must have strong communication skills.
Majoring in Public Relations, Communications, Marketing or Journalism.
Strong writing and communications skills.
What you're getting into


We've got big collaborative spaces for your big ideas, so bring an open mind and leave your suit in the closet. We all are committed to creating unique and rewarding consumer experiences. Everyone is interested in succeeding – for the team, for themselves and for the business. Cross-functionally and across the company, everyone has common goals and aspires to be their best.


You will learn something new or at least look at things differently every day. There are so many smart and creative people around that you'll be motivated to pursue the ideal.


Team spirit is infectious. Belkin is an extremely open workplace, where communication is essential. Not every idea will be accepted, but you'll be asked for your point of view. Innovation thrives on multiple and varied levels. At Belkin we challenge conventional wisdom and refuse to accept that something cannot be done.


We are committed to diversity. Belkin is an Equal Opportunity and Affirmative Action Employer M/F/D/V. We maintain a drug-free workplace.
All candidates applying for a job in the EMEA region, please review the Applicant Privacy notice HERE
Location:
Playa Vista, California