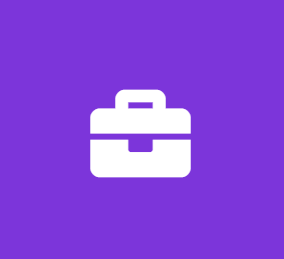 Summer Intern - Digital Marketing
IEEE Corporate
Marketing Internship
IEEE is a not-for-profit, global technical association dedicated to advancing technology for humanity. We are currently seeking a digital marketing intern for a temporary opportunity in our Educational Activities group in Piscataway, New Jersey.
In this role, the Digital Marketing intern will support the marketing of educational initiatives for STEM, University Programs, and Continuing Professional Education designed to encourage students to pursue STEM careers, and sharpen the skills of working professionals. We're looking for a self-starter who loves writing, creative problem solving, and who uses data to make good decisions. If you're looking for a variety of marketing experiences that will help you round out your marketing resume, this may be a great opportunity for you!
Daily activities including writing blog posts about technical topics like artificial intelligence, self-driving cars, etc, creating landing pages, writing and sending emails, A/B testing, Adwords, Google Analytics, supporting marketing webinars, and social media marketing. You'll also work with the marketing team to support our education product owners through the creation of other marketing collateral such as flyers, banners, and more.
You'll interact daily with the marketing team to sharpen your marketing skills and create great content that generates leads, increases program adoption, and drives revenue. We work fast here, but it's fun! If you love a challenge, work hard to meet and exceed your goals, and enjoy the occasional cookie with your colleagues, then we'd love to meet you. We're doing meaningful work that makes a difference, and if that excites you, we encourage you to apply.
Qualifications
Education & Skills Required:
Be at least a Sophomore, Junior or Senior
Have a cumulative GPA of 3.0 or higher
Must be a highly motivated self-starter that enjoys a fast-paced working environment
Be a proficient user of Microsoft Office, Google Docs, and social media platforms
Knowledge of WordPress, Adwords, Google Analytics, and Marketo a plus
Knowledge of Camtasia or other video editing software a plus
Have strong written and verbal communication skills
Demonstrate excellent time management and organizational skills
Possess the ability to analyze and solve problems
Ability to manage multiple projects simultaneously
For information on work demands and conditions required for this position, please consult the reference document, "Physical, Mental, and Work Environment Standards for IEEE Positions." This position is classified under Category I - Office Category.

IEEE is an EEO/AAP Employer/Protected Veteran/Disabled
=====================================================================
Disclaimer: This job description outlines the general nature and key features performed by various positions that share the same job classification. It is not designed to contain or be interpreted as a comprehensive inventory of all duties
Primary Location:
United States-New Jersey-Piscataway
Job Posting: Feb 5, 2020, 9:10:28 AM