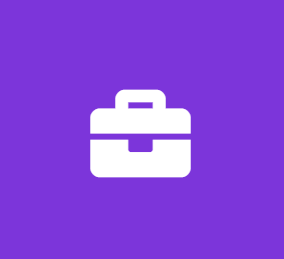 Content and Brand Marketing Internship
Leading Retirement Solutions LLC
Marketing Internship
Are you looking to expand your knowledge marketing growing businesses? Do you want to be part of a team that inspires each other to do their best? We would love for you to join our team of experts!
Leading Retirement Solutions (LRS) isn't your traditional retirement plan administration company. We recommend, implement and manage custom retirement plan solutions for small and emerging businesses, including 401(k), 403(b), and Defined Benefit Plans.
How you will benefit:
The marketing intern will work directly with the marketing team and company president to create content that increases our company's brand awareness while supporting the sales and marketing strategy. You will learn from hands on experience as well as collaboration with other team members to reach desired results. We have clients in all 50 states, long standing referral relationships, and seek your impact on our burgeoning community presence.
Responsibilities:
Write industry related articles to publish on company blog and focused on engaging our two primary consumer segments: business owners and referral partners
Work to strategize how the initiative will prove effective for promoting LRS services, build brand equity, or engage in new markets currently untapped, among other possibilities
Publish industry related content from company blog and other partner sources to social media channels to drive traffic to LRS website, blog, sales staff, etc
Update Pulse, Medium, and Townsquared with company blog articles and originally written content regularly
Stay up to date with industry news through relevant sources (blogs, newsletters, media, etc.), while looking for opportunity to drive LRS brand messaging
Research and apply for awards and recognitions that will drive awareness of the LRS brand as well as promote LRS leaders in the retirement industry
Stay on top of Google Alerts for "Leading Retirement Solutions" and any other related keywords to act on opportunities as they arise
Edit all content that is pushed out by other team members to confirm all messaging is on brand and engagement is appropriate for intended audience
Preferred Requirements:
College or graduate student. Past or present studies majoring in Marketing, Sales, Public Relations, Communications, or related degree
Ability to generate, share, and follow through on strategic initiatives
Proficient multitasker, strong attention to detail, driven to succeed, organized, and resourceful
Ability to analyze goal-oriented results and adapt strategy accordingly
Excellent communication skills and a strong interest in creating marketing campaigns and driving brand awareness
Professional demeanor, ability to work independently and in a team
We generally receive a large volume of applications. If your application reflects the qualifications we have described, we will contact you to schedule an initial phone interview.
To Apply: Include cover letter, resume, 2-3 writing samples, references and your unofficial transcript.
Job Type: Internship
Salary: $15.75 /hour
Education:
High school or equivalent (Required)
Work Location:
Benefits:
Retirement plan
Flexible schedule
Internship Compensation: