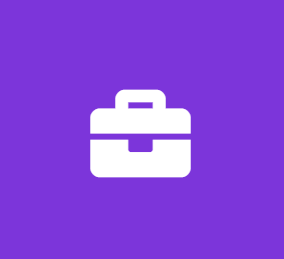 Human Resources Intern
Fire Door Solutions LLC
Business Internship
Location: This position is based out of the Fire Door Solutions Corporate Office in Stillwell, KS
Overview
The Human Resources internship is an 10-week paid internship without benefits that allows you to work part-time 32 hours per week, Monday through Thursday with Friday's off. This internship will successfully promote and support the purpose, vision and mission of Fire Door Solutions, LLC by assisting with daily human resources activities.
Our paid internship position affords students the opportunity to learn and be mentored. As an Intern, you may complete various projects and perform administrative duties while developing skills related to the assigned department.
This is a great chance to work with our talented office staff to learn, contribute and have fun at the same time. At the end of the summer internship, you will walk away with valuable experience and a dynamic portfolio.
Role
Assist with facilitating and coordinating recruiting events.
Assist with the creation of recruiting materials.
Track the efficiency of the recruiting strategy.
Assist throughout the onboarding process.
Provide administrative assistance including; E-mail, correspondence, and clerical support
Perform other duties as assigned
Assist with creation of New Hire Orientation program
Conduct file audit to ensure all required paperwork is collected
Create employee communications (email, flyers, posters) for employee events
Observe Interviews and provide skills related feedback
Assist with HR internal audits
Provide administrative assistance including; E-mail, correspondence, and clerical support
Perform other duties as assigned
Job Requirements
Proficient in the Microsoft Office Suite, including Outlook, Word, PowerPoint and Calendar.
Proficient Microsoft Excel skills/Great data entry on the 10-key and alpha numeric
Ability to adhere to strict confidentiality requirements and follow all legal and ethical guidelines
The ability to solve problems, be detailed oriented and be conscientious about all work completed.
Understand basic human resources principles and practices
Strong attention to detail
Self-motivated with a strong desire to learn along with professional drive
Good interpersonal, communication, and presentation skills
Must be able to complete tasks properly and in a timely manor
Strong ethics and integrity, dedication to a safe work environment and a commitment to a diverse workforce that recognizes and respects every individual's unique skills and perspectives.
Customer focus, results-driven individual with the ability to adapt.
Must promote a positive team atmosphere.
Additional Requirements
Pursuing an undergraduate or graduate degree required.
Completion of sophomore year at a four-year, accredited college institution or currently enrolled in an accredited graduate program.
Minimum of a 3.3 cumulative G.P.A. based on a 4.0 scale.