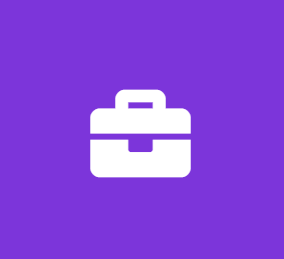 Marketing Intern
International WELL Building Institute
Marketing Internship
We are currently seeking a dynamic, creative and passionate individual to join our growing Marketing team as a Public health / Sustainability Marketing Intern. The Marketing team is responsible for using the IWBI brand to communicate with our existing audience and customers about our products, events and industry news, as well as expanding the reach of our movement -- the WELL movement.
Start date:
Before or on March 1
Responsibilities:
The IWBI Marketing Intern will contribute to many major work streams, including:
Developing core content for monthly newsletters and email marketing campaigns
Working with our content creators to help produce highly engaging social media ads and posts
Editing and developing articles, marketing collateral and presentations
Designing visual assets including Powerpoints and templates
Writing internal and external communications
Project management of team resources
Support on day-to-day initiatives
Candidate Profile & Prerequisites:
Must be based in the New York area with a background in public health, environmental science, sustainability, architecture, interior design communications, journalism, marketing or advertising
Positive, ambitious and can-do attitude
Detail oriented and organized
Strong writing and copy editing skills
Tech savvy and open to learning new digital software (no experience necessary)
We want to hear from you! Tell us how your previous experiences will make you a great fit for this role at IWBI.
Compensation:
This is a paid internship. Hourly rates are competitive and commensurate with prior experience.
Please note that applications without cover letters will not be considered.
Applicants are selected based upon their qualifications for this position and without regard to the applicant's race, color, ethnic or national origin, religion, creed, age, disability, sex, sexual orientation, gender identity or expression, pregnancy, marital or partnership status, citizenship or alienage status, veteran status, whether children are, may be or would be residing with a person, or any other characteristic protected by law.
About the International WELL Building Institute:
The International WELL Building Institute™ (IWBI™) is leading the global movement to transform our buildings and communities in ways that help people thrive.
IWBI delivers the cutting-edge WELL Building Standard™, the leading global rating system and the first to be focused exclusively on the ways that buildings, and everything in them, can improve our comfort, drive better choices, and generally enhance, not compromise, our health and wellness.
The WELL v2™ pilot is a recently launched version of its popular WELL Building Standard, and the WELL Community Standard™ pilot is a district scale rating system that sets a new global benchmark for healthy communities.
IWBI mobilizes the global wellness community through management of the WELL AP™ credential, convenes a global network of organizations through IWBI membership, pursues applicable research, develops educational resources, and advocates for policies that promote health and wellness everywhere.
For additional information, please visit us at wellcertified.com ( http://www.wellcertified.com/ )