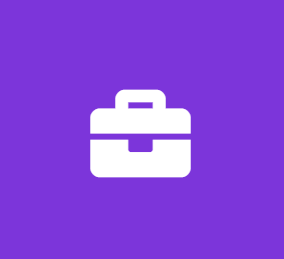 Stormwater Technical Assistant Intern
City of Ames, IA
Customer Support Internship
The City of Ames Public Works Department is currently accepting applications for the position of Stormwater Intern. Candidates interested in this position can expect to work approximately May 2020 - April 2021, 10-15 hours per week with the potential for up to 40 hours per week in the summer.
The Stormwater intern performs sub-professional work administering, inspecting and implementing federal, state, and local stormwater requirements; aids in ensuring compliance with the City's Phase II MS4, National Pollutant Discharge Elimination System (NPDES) permit and City of Ames related ordinances; aids in developing and administering a public education and outreach program; performs related work as required.
Examples of Essential Job Functions
Ensures stormwater management and erosion/sediment control measures meet federal, state and local requirements; aids in review of site plan and subdivision submittals for compliance with City of Ames stormwater regulations; assists in preparation and implementation of annual stormwater goals and objectives; aids in preparation of the MS4 Annual Stormwater Program Report; investigates inquiries relating to drainage issues; aids in design of stormwater-related Capital Improvements Plan projects; inspects construction projects to ensure ordinance compliance; participates in public information meetings concerning projects; aids in developing and implementing public education, involvement and outreach programs; develops educational materials for specific target audiences; aids in preparing for and conducting training and educational workshops for homeowners, City staff, contractors, engineers and developers; manages special projects as needed; provides technical assistance on stormwater issues to City staff as needed.
Each employee is expected to continually strive to bring shared values to life through our Excellence Through People organizational culture. ETP values include: committing to continuous improvement, inspiring creativity and innovation, being customer driven, making data-driven decisions, championing employee involvement, striving for excellence, having fiscal stewardship, acting with honesty and integrity, exhibiting leadership, choosing a positive attitude, respecting one another, promoting safety and wellness, and cultivating teamwork. For leaders, this includes creating a work culture that brings these values to life. For all employees, this includes maintaining a Total City Perspective. The purpose of ETP is to deliver exceptional services to the public at the best price, and for employees to experience an enjoyable and stimulating work environment.
Other Job Functions: Monitors streams and storm water system during dry and wet weather; maintains field sampling equipment; identifies illegal connections to the storm sewer system.
Physical & Environmental Characteristics
Required Physical Activities: Balancing, stooping, kneeling, crouching, reaching, standing, walking, pushing, pulling, lifting, finger dexterity, grasping, feeling, talking, hearing and repetitive motions.
Physical Characteristics of Work: The work involves sitting for 40 percent of the time; sitting and using arm/leg controls 10 percent of the time; standing (but not walking) 25 percent of the time; standing and walking 25 percent of the time; frequently lifting objects weighing under 10 pounds and occasionally lifting objects weighing from 10 to 50 pounds.
Vision Requirements: The minimum standard for use with those whose work deals largely with preparing/analyzing data and figures, transcription, computer terminal, extensive reading, visual inspection involving close detail, use of measurement devices at distances close to the eyes.
Environmental Conditions: The work is performed inside and/or outside and includes exposure to extreme cold, extreme heat, precipitation, noise, vibration, mechanical hazards, electrical hazards, chemical hazards, atmospheric conditions that affect the respiratory system or the skin, oils, and darkness or poor lighting conditions.
Equipment Used to Perform Essential Functions: Automobile, laptop computers and peripheral equipment, Microsoft Office, Micro Station and ArcGIS software, plotter, scanner, phone, fax machine, public improvement plans, site plans, FIRM, SUDAS, municipal code, Code of Iowa, Federal regulations, stormwater related materials, level, folding ruler, steel tape, safety glasses, steel toed boots, vest, hard hat, rain gear, leather work gloves. Other Equipment Used: Broom, shovel, hammer, screwdriver, box knife, drill, two-way radio, survey equipment, video projector.
Qualifications
Education and Experience:
Required: Current college student.
Licenses and Certificates: Valid driver's license required.
Preferred:
Knowledge and experience of stormwater drainage flow and systems.
Experience or field of study in Civil Engineering, Environmental Science, or related.
At a sophomore level or higher in their program of study.
Experience with GIS.
Certified in any Iowa Storm Water Education Partnership (ISWEP) or equivalent training program.
Knowledge, Abilities, and Skills: Knowledge of the principles and practices of stormwater management and erosion and sedimentation control; knowledge of stormwater best management practices; knowledge of general surveying principles and calculations. Ability to deal effectively with the public in high stress situations; ability to read public improvement plans, subdivision plats, site plans, topographic maps, etc.; ability to prepare and maintain clear and concise records and reports; ability to work with other City employees and the general public; ability to create and implement effective public outreach and educational programs; ability to work under general direction; ability to communicate effectively both orally and in writing; skill in the use of a laptop computer and related software.
NOTE: Preference may be given to applicants possessing qualifications above the minimum.
Supplemental Information
Selection Process:
The selection process consists of an evaluation of education and experience, an interview, and completion of a criminal background check, which includes a sex offender registry check and motor vehicle record check. All candidates will be notified by email of their application status.
E-Verify Process:
The City of Ames participates in E-Verify and will provide the Social Security Administration (SSA) and, if necessary, the Department of Homeland Security (DHS), with information from each applicant's Form I-9 to confirm work authorization. All candidates who are offered a position with the City of Ames must complete Section 1 of Form I-9 along with the required proof of their right to work in the United States and proof of their identity prior to starting employment. Please be prepared to provide required documents as soon as possible after the job offer has been made. For additional information regarding acceptable documents for this purpose, please contact Human Resources at 515-239-5199 or go to the US Citizenship and Immigration Services web page at: http://www.uscis.gov.
Veteran's Preference Points
The City of Ames provides Veteran's Preference Points for Civil Service positions. A copy of your DD214 and, if applicable, proof of disability, must be attached with your application (or faxed to 515-239-5297) prior to the close date of the posting in order to receive Veteran's Preference Points.
NOTE: Persons with disabilities must submit requests for ADA testing accommodations to the Human Resources Department prior to the application deadline.
The City of Ames is an Equal Opportunity/Affirmative Action employer. All qualified applicants will receive consideration for employment without regard to race, color, creed, age, religion, sex, sexual orientation, gender identity, genetic information, ancestry, national origin, marital status, disability, or protected veteran status and will not be discriminated against. Inquiries can be directed to the Human Resources Department at 515-239-5199.