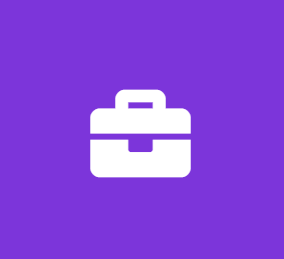 Global Giving Assistant- F/T 12 month Internship or Contract position
Praxair, Inc.
Customer Support Internship
Global Giving Assistant
Full-Time Contract/Internship opportunity
The Global Giving Assistant is responsible for assisting in the day-to-day management, coordination and administration of Linde's Global Giving Program.
The Global Giving Assistant must thrive in a fast-paced environment with limited supervision and quickly understand and act on changing priorities as needed. The incumbent must possess excellent project management, written, verbal and interpersonal communications skills, a high degree of composure, excellent decision-making and customer service skills, sense of urgency and drive for results.
Primary Duties:
Manage global giving and matching gift email inboxes and respond to inquiries and requests
Assist in the monthly batch process i.e., create requisition forms and wire transfer forms, mail out checks/tax acknowledgement letters, etc.
Review and maintain tax acknowledgement letter records
Prepare tax filing backup data on funds spent and charitable vs. non-charitable spend according to tax acknowledgement submissions
Administer the annual program audit
Prepare electronic audit questionnaire
Work with selected grantees to complete and submit
Export, organize and analyze data and follow up with grantees for additional information as needed
Coordinate event sponsorships i.e., email invites and manage rsvp's
Review monthly matching gifts submissions
Analyze each employee receipt submission to confirm guideline compliance
Contact employees who need to provide additional information in order to approve their requests
Troubleshoot system issues and work with vendor to resolve
Categorize and pay each request once imported into Gifts Online
Coordinate and administer global giving with United Way Worldwide (UWW) for international grants
Review monthly reporting from UWW to ensure timely grant transfers and coordinate with businesses if additional support is required
Review monthly reconciliation report for UWW to ensure accurate fund allocation
Submit grant recommendations to UWW
Global Giving Assistant may also support the Corporate Communications team with various administrative tasks, as needed.
EXPERIENCE:
The ideal candidate has strong Excel skills, experience with Blackbaud (grant management/matching gifts) and corporate communications experience
Superior written and verbal communications skills
Ability to work effectively under pressure to meet deadlines and deliverables
Strong organizational skills and ability to balance multiple priorities
Excellent time management and organizational skills
Job Types: Full-time, Internship, Contract
Experience:
communications/marketing: 1 year (Preferred)
Work Location:
Benefits:
Internship Compensation:
This Job Is Ideal for Someone Who Is:
People-oriented -- enjoys interacting with people and working on group projects
Detail-oriented -- would rather focus on the details of work than the bigger picture
Autonomous/Independent -- enjoys working with little direction
Schedule: