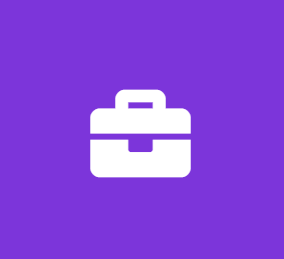 Business Analyst Intern
Assetmark Trust
Business Internship
Job Description:
AssetMark's Trading Stable Team (a software development team made up of a product owner, project manager, architect, quality assurance, and developers) is undertaking several strategic initiatives in 2020 with the goal of improving our Trade Operations Department accuracy and efficiency. This internship within the Trading Stable Team offers a unique opportunity to analyze and document current business processes, evaluate areas of improvement, document business and systematic changes and gain hands on experience in the software development lifecycle. This role represents an exciting opportunity for a candidate that wants to be challenged, is results driven, and passionate about learning the way we provide service to our customers.
Objectives:
Gain work experience with program and project management operations in a financial services related field
Learn project management and business analysis best practices
Gain insights into how to successfully collaborate within a cross-functional organization
Increase knowledge of working within project management and back office management systems
Responsibilities:
Support the Trading Stable Team by learning and understanding their current projects and then documenting as is and to be processes
Create requirements in the form of user stories, keep user stories up to date as new learnings are had in AssetMark's Jira instance
Analyze, investigate and recommend resolutions for software defects found during testing
Support project management by analyzing efforts and recommending project timelines
Document, track, and update issues identified and resolved during the project lifecycle
Requirements:
Pursuing a Bachelor's or Master's degree in Business, Management, Finance, or related field; will consider recent graduates
Preferred minimum GPA of 3.0 on a 4.0 scale
Intermediate-Advanced knowledge of Microsoft Office® (Word, Excel, PowerPoint, Outlook)
Excellent written communication; technical writing proficiency preferred
Quickly comfortable learning, managing, and navigating through data and content
Ability to self-direct and manage time and priorities
Attention to detail
Ability to work independently and be a team player
A positive, team oriented, can-do attitude
Internship Details
Hourly wage: $15.00 per hour
Internship Duration: June – August
AssetMark, Inc. is a leading strategic provider of groundbreaking investment and consulting solutions created to serve independent financial advisors and help them create great outcomes for their clients. Through a consistent program of engagement, education and community-building, AssetMark brings like-minded advisors together to share their ideas, experiences and solutions. This collaboration guides our development of investment, client relationship and practice management tools that advisors can tap to help clients achieve their investment objectives and life goals.
We are always seeking bright, creative, energetic individuals who want to learn and grow with the company. AssetMark is an innovative organization, delivering the best services in the industry. We offer a rewarding work environment, competitive salaries, full benefits, and excellent opportunities for career growth. We are headquartered in the San Francisco Bay Area. We also have regional offices in Phoenix, AZ, Encino, CA, Atlanta, GA, Chicago, IL, and State College, PA. Become a part of our growing team today!