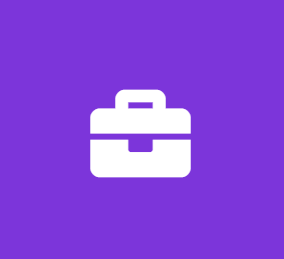 Junior Software Engineer
Omitron, Inc
Software Engineer Full Time
Job Title: Junior Software Engineer JOB ID# 327
Job Description
Omitron is looking for a full-stack developer to help evolve a dynamic, complex software system at the FDF. You will be chipping in to diverse areas of development including visuals, iteration times, code quality, performance, and reliability. This provides the opportunity to grow and hone knowledge along a broad spectrum of the development process, from UX and workflow design to data processing.
You will work with a friendly, motivated team driven to continuously improve our knowledge, workflows and processes. In addition, you will be tightly integrated with flight analysts who use the system. As such, feedback will be direct and you will see the immediate impact of your work. You must collaborate with engineers, analysts, and system admins to identify short-term and long-term needs. The ideal candidate would possess strong code review, interpersonal and communications skills.
Omitron primarily uses Java (as well as a good bit of Python and Javascript), and technologies such as Containers, Jenkins, Spring Boot, and Angular. You will be in on the ground floor designing and implementing a modern architecture.
Specific areas of support will include:
Solving NASA operational spacecraft needs by problem definition, requirements development and interpretation, solution development, and implementation
Working directly with Flight Dynamics engineers and teams to develop software requirements
Identifying new software methods and opportunities from public, private, academia and industry practices to improve FDF software and architecture
Developing, coding, testing, and troubleshooting software on a real-time operational system with a focus on quality, performance, scalability, and maintainability
Creating test plans and performing functional software testing and integration of software
Improving operations by introducing enhancements to policies and procedures
Preparing for and presenting to stakeholders at engineering milestone reviews for approval
US citizenship required / EEO/AA / E-Verify Participation.
Skill Requirements
Knowledge of computer science fundamentals, including algorithms, data structures and design patterns
Experience developing and debugging in Java
Experience programming in at least one scripting language (Python, Perl, Lua, etc.)
Experience working with modern databases and RDBMSs
Demonstrated oral and written communication skills
Desired Skills
Experience automating processes
Experience with multiple different programming languages, web frameworks, containers, and data stores
Familiar with server-side architectural concepts (message queuing, caching, state management, events, asynchrony, multi-threading, etc)
Familiar with git workflows and project management suites such as Atlassian/Github
Familiarity developing in C++
Familiarity with Linux
Familiarity with the Agile Software Development Life Cycle
Familiarity with Spring or Angular Framework
Experience with or willingness to learn how to interface with engineering tools such as STK, ODTK, and FreeFlyer
Experience with Physics, Mathematics or Engineering algorithms

Required Experience
0-2+ years' professional experience in software development, with ever-increasing responsibilities.
Required Degree
BS in Computer Science, Engineering, Physics, Math, or a related degree.
Job Location
Greenbelt, MD (NASA Goddard Space Flight Center)
Security Clearance Requirements
Not required at time of hire, though must qualify for a Secret clearance.
Company Overview
Omitron is an Aerospace Engineering and Information Technology small business firm headquartered in Beltsville, Maryland with a field office located in Colorado Springs, Colorado. Since 1984 Omitron has provided excellence in engineering services and product development to government and industry customers for both civilian and military aerospace programs.
Omitron recognizes that outstanding people are the key to our success. Our goal is to select highly qualified and motivated individuals and provide them an environment necessary to stimulate and nurture engineering and business objectives. Omitron offers its employees competitive salaries, a full benefits package, and excellent career growth opportunities. We welcome talented professionals who wish to take advantage of the opportunities we offer.