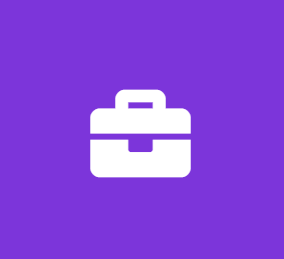 Summer Internship - Mechanical Engineer
FormFactor, Inc.
Mechanical Engineering Internship
Summer Internship - Mechanical Engineer
FormFactor Inc.
San Jose
We live in a mobile driven world where technology is constantly improving. Semiconductor manufacturers need a partner as they pioneer and drive the most advanced integrated circuits (ICs) ever made. FormFactor is the world's leading supplier of probe cards used to test the ICs that power the majority of smart phones and tablets on the planet, as well as electronic systems used in computing, consumer, automotive and other applications. We are a big company with a small time feel. Working at FormFactor gives you the opportunity to work with cutting edge technology, have a direct influence on next generation products hitting the market and drive the overall growth and development of the semiconductor industry.
Our Summer Internship Program (10-12 weeks) provides students and recent grads with hands-on engineering and semiconductor industry experience. We offer incredible learning opportunities by allowing our interns to contribute to meaningful projects.
Summer Internship Program activities include:
Weekly Lunch & Learns – an amazing opportunity to learn from FormFactor leaders
Intern Poster Contest – present the outcome of your project to FormFactor employees for a chance to win "Best Poster"
Unparalleled Networking Opportunities – work alongside our industry experts


PROJECT DESCRIPTION
Objective: Probe Characterization
Tools/Applications/Equipment/Methods used: ASPECT tool, SEM
Work environment: (examples: R&D, Manufacturing, Production, Office, etc.) R&D
In this position, the Intern will work with FormFactor's Technical R&D team. This role will characterize SoC probes for our next generation product. This project involves collection of experimental data using advanced probing equipment, data analysis using statistical analysis tools and writing a technical report.
EDUCATION, EXPERIENCE AND SKILLS
Preferred major(s): Mechanical Engineering or Physics, or Electrical Engineering
Preferred level of education: Minimum of 3 years as an undergraduate in Mechanical Engineering, Physics, or Electrical Engineering or related engineering field
Preferred coursework completed or skills already possessed:
Excellent mechanical aptitude
Organizational skills and work with close attention to detail
Good written and interpersonal communication skills
Ability to use standard Microsoft software such as Excel and Word.
Strong data collection and analysis skills.
Familiarity with statistical analysis methods and tools, such as JMP
Ability to critically analyze and summarize experimental results into conclusions and actionable recommendations
Ability to work in a cleanroom and lab environment.


FormFactor is committed to providing a work environment where everyone is treated with dignity and respect. We are an Equal Employment Opportunity (EEO) employer and are committed to compliance with all Federal, State, and local laws that prohibit employment discrimination on the basis of age, race, color, sex (including breastfeeding and related conditions), gender (including gender identity and gender expression), national origin, ancestry, sexual orientation, religion, physical or mental disability, marital status, registered domestic partner status, medical condition, military or veteran status, genetic characteristics or information, or any other legally protected characteristic. These protections extend to all employment and management decisions including, but not limited to, recruiting, hiring, training, promotions, pay practices, benefits, disciplinary actions and terminations, and all other terms and conditions of employment.