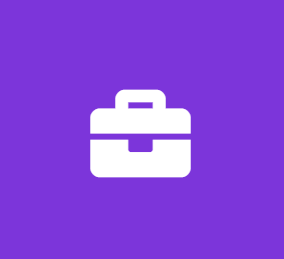 Human Resources Internship (Summer 2020, Paid)
The Art Institute of Chicago
Business Internship
Interested in a career in Human Resouces?
The Human Resouces (HR) Intern serves an important role supporting the HR department, as it relates to Talent Acquisition.
You will learn the fundamentals aspects of the recruitment and the on-boarding process.
INTERNSHIP OUTCOMES:
Understand the full cycle recruitment process
Learn the fundamental functions of PeopleSoft (applicant tracking system)
Mentor relationships with field practitioners
Peer-to-peer relationships with fellow interns
DUTIES AND RESPONSIBILITIES:
Assist with the recruitment process: Screen resumes, interview candidates, extend employment offers and the on-boarding process
Collaborate with staff to prepare for new employee orientation
General office administration of the human resources department
Work on projects as needed
Qualifications
Undergraduate/graduate student or recent graduates (within one year of graduation) will also be considered
Seeking a degree in human resources or related field
Excellent customer services skills
Ability to manage multiple priorities
Application:
A resume and cover letter are required for the application. The cover letter should include:
What do you hope to gain from this internship experience?
What will you contribute to this internship?
Intern Information
Length of Program: 8-10 weeks
Hours: up to 35 hrs/week
Compensation: Paid
Application Time Out Warning
The Art Institute of Chicago requires all applicants to complete an online application to be considered for employment. 60 minutes are allotted for applicants to complete the employment application. The application will automatically time out after 60 minutes. If you are unable to submit the completed application at this time, please choose the Save for Later option to avoid losing the information you have entered so far.