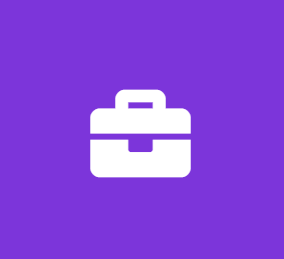 Assistant Superintendent Intern
Reuter Walton Commercial LLC
Customer Support Internship
Description:
We are an award-winning commercial general contractor based in Minneapolis. We specialize in multi-family, mixed use and hospitality projects. We have established ourselves as the go-to-firm when it comes to managing complex projects and delivering them to the highest standards. Our portfolio is filled with many success stories, but we are most proud of the strong relationships we have built and continue to grow. Our relationship-centered approach starts with our employees. We are looking for a few people who embody our values of fairness, integrity and trust. We want self-starters who take ownership in their work and value building and maintaining relationships every step along the way. We take pride in our desire to become better every day, providing our employees with opportunities to develop both personally and professionally. The Company is committed to excellence and is looking for people who will contribute to the company's growth.
We are looking for Summer Interns to begin in mid-late May 2020. You will assist the Superintendent and Assistant Superintendent with daily reports, daily safety walks, and weekly schedule updates.
What you'll do:
The successful candidates are passionate about construction, detail orientated, curious, team focused, fun, hard-working, and willing to do whatever it takes to get the job done right. You will gain knowledge and experience while assisting with estimating, buyouts, submittals, and change management and will have frequent interaction with the owner/client, consultants and subcontractors. The level of involvement depends on specific project needs, Superintendent needs, and your individual abilities. This is a great opportunity to see and make a positive impact on all aspects of one or more projects at any one time. You will assist the Superintendent and job site with the following responsibilities:
Assist in the day-to-day management of overall project operations, people, and process
Ensure timely, quality, and cost-effective completion of commercial projects
Vigilant cost containment, risk management, and ensuring the safety of all on-site; ensure full compliance with all applicable safety regulations, including OSHA regulations
Interface effectively with staff, contractors, vendors, and other stakeholders
Complete and oversee maintenance of all daily work documentation and other paperwork required, submitting all as required on a timely basis
Ensure adherence to the schedule, expediting subcontractors and suppliers as required
Supervise on-site construction activities in conjunction with the project Superintendent
Develop schedules and coordinate trades.
Requirements:
Want to get your resume to the top? Take a look at our requirements:
Currently enrolled in a 4-year Construction Program
Basic knowledge of all aspects of construction (technology, equipment, methods, etc.) as well as an understanding of industry practices, processes and standards and their impact on project activities
Proficiency with Microsoft Office
Ability to interact with co-workers, contractors, and owners in an articulate, pleasant, courteous, and business-like manner at all times providing the best possible representation of Reuter Walton
Must be a self-starter with a proactive approach who can adapt easily to a fast-paced environment
Must have a positive attitude and strong desire to learn
Ability to effectively present information and provide a verbal and/or written response
Ability to read, write, spell, speak, and understand English to effectively write reports and business correspondence and can perform math calculations including algebra and geometry
Must have access to reliable transportation
The Next Step:
As a part of the application process, we ask that you submit the following:
Resume
Salary Requirements
We won't be able to individually respond to all applicants, but if we feel you're a strong match, we will do our best to be in touch within 3 business days. Thanks, and we look forward to hearing from you!
Qualified candidates who are offered a position must pass a pre-employment substance abuse test and criminal background check.
We are not accepting resumes from 3rd party recruiters at this time.