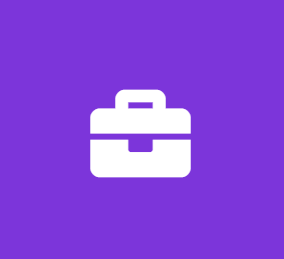 Graduate Nurse - Med-Surg Intermediate Critical Care Unit Internship
UMC Health System
Nursing Internship
Graduate Nurse (GN) – Med-Surg Intermediate Critical Care Unit (MSICCU) Internship
After applying online you must complete and turn in the GN/GVN requirements packet in order to be reviewed. We anticipate receiving your packet within one week of application submission. Please Click here to get the GN requirements.
Departmental Description
The Med- Surg ICCU is a new state of the art 29-bed intermediate critical care inpatient unit that prides itself in providing patient centered family care to adolescent, adult, and geriatric patient populations. The mission of this unit will be to provide the utmost quality of care to patients and families along with physician collaboration to those patients that require a higher level of care but do not fit the care needs that an intensive care setting provides. Highlighting a care model that places focus on nurses delivering exceptional care and emphasizes a Primary Care Nursing model with nurse-to-patient ratios ideally 3:1. A nurse on our care team will be encouraged to grow and learn in a supportive team-oriented environment where each individual is satisfied, energized, and productive. Nurses will be dynamic in knowledge and skill as our patient's service lines are diverse, and will support the delivery of care model that UMC embodies. Nurses serving in this unit can precipitate caring for patients with these conditions but certainly not limited to the following: post neurological trauma/intervention, post stroke with and without intervention, post/trauma surgical and orthopedic, acute GI bleed controlled with intervention and hemodynamically stable, DKA, advanced pulmonary patients requiring CPAP, BiPAP, high-flow oxygen, or mechanical ventilation whom are medically stable, continuous intermediate cardiac and hemodynamic monitoring, and patients requiring nursing interventions every 2 hours for (pulse ox, neuro checks, complex wound care, glucose monitoring, blood pressure); vital signs hourly for up to 4 hours. A multi-disciplinary approach to nursing care is utilized on the ICCU.
Job Summary
Assesses, implements or delegates, plans, and evaluates total nursing care and functions in accordance with established philosophy, providing and directing patient care for a group of patients. Relates effectively with other shifts/departments for optimal continuity of care.
Qualifications
Graduation from an accredited School of Nursing
Valid Texas GN Permit or newly licensed RN with no experience
BSN required or must be obtained within 3 years of hire
Must maintain a current BLS & ACLS certification from American Heart Association
Orientation
UMC Hospital Orientation & Nursing Orientation
Unit specific orientation to be determined by the hiring department
10-week comprehensive clinical orientation (1 week general orientation consisting of house wide orientation, clinical IT training, and clinical nursing training, 9-week clinical immersion with time spent on various shifts ).
Weekly meetings with Clinical Instructor
Weekly Critical Care Course Review, Case Study Presentation, and Roundtable Discussion
Orientation length is individually based and will be determined by Director
Galen E-learning Curriculum Modules / Online Nursing Competency Validation
Cerner electronic documentation training
UMC's Vision, Mission and Standards Include:
Vision Statement: To Serve Our Patients in the Best Teaching Hospital in the Country
Mission Statement: Service is our passion. We serve by providing safe, high quality care to all, achieving excellent financial performance, and training tomorrow's healthcare professionals.
Standards of Excellence: Attitude, Communication, Responsiveness, Compassion, Teamwork, Ownership, Safety and Respect
About UMC
501 licensed beds
Regions only Level I Trauma Center
Regions only Magnet designated hospital
DNV accredited
Primary teaching hospital for the Texas Tech University Health Sciences Center (TTUHSC)
Ranked as one of the Best Places to Work in Texas by Texas Monthly
Incentives
Sign on bonus and relocation assistance available (if applicable)
Educational Reimbursement for pursing BSN/MSN after 90 days of employment (if applicable)
Flexible scheduling
No mandatory floating/overtime
Mentor program
Nurse Residency program
Benefits
Health Insurance with Low Deductibles, Low Premiums, and Comprehensive Coverage
Dental and Vision
Paid Time Off (Sell Back Option of Unused PTO over 80 hours Twice a Year)
403b Retirement with up to 8% match with tenure
Free Life Insurance
Tax Saving Flexible Spending Accounts for Medical and/or Dependent Care


Equal Opportunity Employer