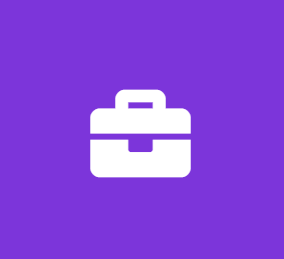 Creative Marketing Intern
Win Big Media
Marketing Internship
Creative Marketing Intern
Win BIG Media is a full-service marketing agency that leverages the latest in data-backed research, brand strategy, technology, content design, and video production to tell compelling stories, disrupt markets, and win the day for our clients – every day.
Our Florida office is seeking a Creative Marketing Intern who will develop innovative and process-oriented graphic design and marketing assistance to heighten messaging and communication while learning from the top experts in our field.
As a Creative Marketing Intern, you will:
Assist the team in producing content that is relevant and engages the target audience
Work with the creative team to develop concepts that deliver important messages and encourage others to take action. Projects include, but are not limited to marketing collateral, such as digital advertisements, social media graphics, presentations, direct mail,and reports.
Aide the Brand Manager in creating social content, email campaigns, graphics, and more to enhance the image of our CEO and company.
Collaborate with internal team to come up with video concepts. Tasks include, but are not limited to scripting, searching for stock footage, and providing music/audio options.
Be an active member in book-launch preparation. This includes, but is not limited to, media outlet research, generating book reviews, blog conception, and more.
Assist colleagues as needed on a day-to-day basis.
Job Requirements:
Current bachelor's degree candidate -- rising Junior or Senior preferred
Background in Graphic Design, Advertising, Branding, or other related disciplines
Proficient using Adobe Creative Suite 5 (specifically InDesign, Photoshop, Illustrator, After Effects, and Premiere)
Outstanding verbal and written communication skills
Strong work ethic and excellent people skills
Strong attention to detail and excellent organization skills
High-level of motivation and ability to thrive in fast-paced environment
About working at Win Big Media:
Win BIG Media was created with a singular outcome in mind -- by providing outstanding client service, with data-backed strategies and compelling connective creative, we can totally disrupt the marketing industry.
Win BIG's core values of growth and service to others before self are non-negotiable and drive everything the company does – from hiring to client results, to personal development.
Our team of experienced marketing strategists, along with award-winning designers and videographers, gives our clients the edge they need to win the day, every day. With service at the core of our team's mindset, we put our clients' needs and achieving their outcomes above all else.
In order to be considered for this role, please submit your resume and portfolio.
Job Types: Part-time, Internship
Salary: $10.00 /hour
Education:
High school or equivalent (Preferred)
Location:
Santa Rosa Beach, FL (Required)
Work authorization:
Hours per week:
Schedule: