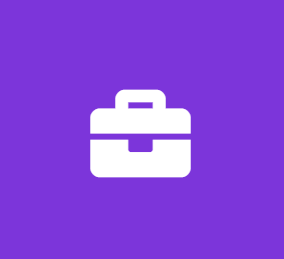 Summer Internship - Events & Marketing
Adrenaline Special Events / Santa Hustle Race Series
Marketing Internship
Adrenaline Special Events (ASE) / Santa Hustle Race Series, LLC Internship
Position: Adrenaline Special Events/Santa Hustle Race Series, LLC intern with opportunity for hire.
Description: ASE seeks a dynamic, self-starter to assist with event planning efforts for our upcoming race season. This is an outstanding opportunity for any individual interested in learning more about the race industry as well as event planning. The internship offers exciting hands-on experience and the opportunity to gain new skills.
Responsibilities:
· Training in Race Management
· Get real event experience at 4 large scale events
· Manage, implement, and assist in Social Media and Marketing Plans
· Assist staff in soliciting sponsors
· Help recruit volunteers
· Assist staff in managing and planning logistics of the event
· Update data entry and race calendar listings
· Assist staff in coordinating participant bibs, race swag, and other race aspects
Qualifications:
· Firm grasp of available tools and platforms in the social media space
· Completed or working toward a college degree, preferably with an interest in marketing, event planning, sports management, business and/or communications.
· Must be computer literate, including internet research experience.
· Professional demeanor and outstanding phone etiquette
· Ability to communicate in a professional manner with press and community contacts
· Self-motivated, good organizational and interpersonal skills, detail-oriented, ability to multitask, prioritize, and meet deadlines
· Enthusiasm for the mission of the ASE and our partners
· Interest in Graphic design / content creation a plus
Start Date: Positions open until filled, requires a 3-month commitment, approximately mid-May through mid-August, start/end dates flexible based on schedule.
Days: Monday, Wednesday, Thursday 9:30am – 5pm in addition to some weekends for events
Compensation: This internship is unpaid; however, we do have opportunities for hire after the internship has ended. School credit is available. All interns receive a Chromebook laptop upon completion of internship.
Location: Our office is in downtown Palatine. Just steps from the Northwest Metra line.
To Apply: Please submit a cover letter and resume
ABOUT US:
Adrenaline Special Events, LLC (ASE) was founded in 2008 after much expansion in the sporting industry. ASE is an event management company specializing in the formation and production of athletic events across the country.
Every event hosted by ASE is managed by an experienced and trained team with an emphasis on detail and accuracy. Along with our staff and volunteers, ASE promises that each event will be a fun and unique experience for everyone involved.
AdrenalineSpecialEvents.com
People everywhere have fallen in love with the Santa Hustle Race Series! With festive music, outrageous holiday decorations, and thousands of runners dressed like Santa, you will understand why the Santa Hustle has received national attention from major media outlets like the Travel Channel, ESPN, and the Rachael Ray Show!
SantaHustle.com
Job Type: Internship
Work Location:
Internship Compensation: