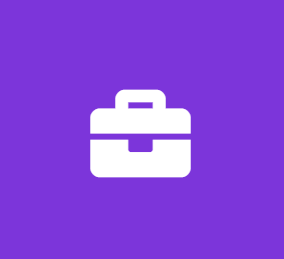 Intern: Test Automation Engineer (Summer 2020)
Volvo Group
Quality Assurance Internship
Position Description
Complete Vehicle
contributes to deliver the right Products & Services to all Volvo Group brand customers according to product segmentation and brand positioning. In Complete Vehicle we are a team of specialized functions with various responsibilities: Aftermarket technology developing aftermarket solutions for the brands; FVV breaking down features to technical requirements, as well as verifying and validating products and services; Product Design translating the soul of the brand to a product message; Product Builds delivering all truck and component builds; Special Vehicle Development developing niche products.
In Complete Vehicle we are close to end customers, understanding their needs and behaviors. Our engaged teams have a holistic view of the entire truck and bring hands-on truck experience.
Aftermarket Technology
provides Volvo Trucks, Renault Trucks, Mack Trucks, UD Trucks, VECV and partly Volvo Construction Equipment, Volvo Bus and Volvo Penta with the best possible solutions supporting their aftermarket business. Thanks to our deep technical, business and customer knowledge, we deliver solutions and services for the salesmen, the mechanics and parts personnel at dealerships and other service points such as Spare Parts Assortment, Parts Information, Diagnostics and Repair Information, Service Planning and supporting systems solutions and tools. In Aftermarket Technology we aim at securing that Volvo Group Truck vehicles can be easily maintained to secure uptime. Aftermarket Technology teams are working close to engineering functions as well as to end customers and are located in Hagerstown, Greensboro, Lyon, Gothenburg, Curitiba, Ageo, Bangalore and Brisbane.
1. Job Summary:
We are looking for an intern with experience in software design, coding and debugging. This knowledge is essential for all applicants. Experience gained in the classroom and through personal application will be accepted.
2.Critical Competencies:
Good programming knowledge , e.g. writing reusable scripts for data analysis
Attention to Detail: Provide accurate data and reports that are pertinent to the team's tasks.
Teamwork: Building cooperation among individuals and departments, sharing information and resources, and working to achieve group goals and outcomes
Communication: Listen effectively, transmit information accurately and understandably, and actively seek feedback from experienced engineers, project manager, etc.
Dependability/Reliability: Follow through on commitments, timely delivery on projects, assigned tasks, etc.
Flexibility: Willing to perform a wide range of tasks, responds to changes in direction and priorities, and acceptance of new challenges, responsibilities, and assignments
3. Internship Education and Program Requirements:
Applicant must be currently enrolled and pursuing a degree Computer Science, Information Technology Management, or Data Analytics at an accredited school
Have completed 30 semester hours of undergraduate studies prior to the start of the internship
Summer Interns are required to work 40 hours or less per week
Applicants must have a minimum cumulative grade point average of 3.0
Strong communication skills
Graduate student is preferred
4. Behavioral Competencies:
Customer Focus
Technical Skills
Peer Relationships
Integrity and Trust
Standing Alone
Action Oriented
Perseverance
Reports to:
This intern reports to the Group Manager – Diagnostics Engineering, Group trucks technology
About us
The Volvo Group is one of the world's leading manufacturers of trucks, buses, construction equipment and marine and industrial engines under the leading brands Volvo, Renault Trucks, Mack, UD Trucks, Eicher, SDLG, Terex Trucks, Prevost, Nova Bus, UD Bus and Volvo Penta.
Volvo Group Trucks Technology provides Volvo Group Trucks and Business Area's with state-of-the-art research, cutting-edge engineering, product planning and purchasing services, as well as aftermarket product support. With Volvo Group Trucks Technology you will be part of a global and diverse team of highly skilled professionals who work with passion, trust each other and embrace change to stay ahead. We make our customers win.
Entity
Group Trucks Technology
State / Province
North Carolina
Employment/Assignment Type
Internship/Trainee/Co-op
Functional Area
Technology
Last application date
16-Mar-2020
US Disclaimer text
Volvo Group North America is an Equal Opportunity Employer
E.O.E./M/F/Disability/Veteran

We Participate in E-verify