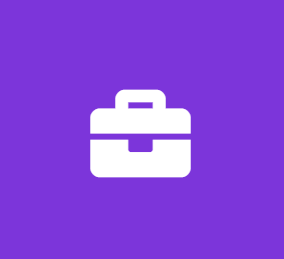 Marketing Analytics Intern
thredUP Inc
Marketing Internship
About thredUP
thredUP is the world's largest fashion resale platform, inspiring a new generation to think secondhand first. The company has spent the past 10 years reinventing resale, building a marketplace and infrastructure now poised to power the $50B resale economy and usher in a more sustainable fashion future. Millions of consumers use thredUP as the easiest way to sell their clothes and shop over 35,000 brands at up to 90% off — online, in stores or via "try-before-you-buy" Goody Boxes. Backed by world-class investors, thredUP designed a resale engine that has redistributed nearly 100 million unique garments from closets across America and is now powering resale for the broader fashion industry via its Resale-As-A-Service (RAAS) platform.
About our internship program
As a thredUP summer intern, you will be given a firsthand glimpse at what it's like to work at the world's largest fashion resale platform. During the 12 week program, you will tackle projects alongside our world-class team, with the opportunity to make a real impact on thredUP's business. Interns must be able to commit to a full-time schedule (40 hours) based in our Oakland, CA office.
Our paid internships are ideal for ambitious students or recent grads who thrive in ambiguity, like a good challenge, and want a jump start on their career development. Oh, and who want to help inspire a new generation of consumers to think secondhand first.
About the internship
As our Marketing Analytics Intern, you will help our Performance Marketing team acquire and retain customers efficiently at scale. You will gain exposure to our digital marketing channels and use data to help us assess the results of campaigns and tests. You will work closely with the Marketing, Creative, Engineering, Finance, and Product teams. You will thrive in this internship if you are driven, analytical, and want to help shape key business decisions. Ideally, you are pursuing an undergraduate degree in Economics, Math, Engineering, Marketing or something similar.
What We Offer:
The opportunity to make a massive impact & influence outcomes for our business and customers alongside passionate coworkers
Autonomy. The ability to make, own, and carry out decisions
Competitive salary, equity and full benefits (health/dental/vision insurance & 401k)
Work from anywhere most Tuesdays and Thursdays (what we call Maker Days)
Catered lunch on Wednesdays, cold brew coffee and beer on tap
Flexible PTO
At thredUP, our mission has been built on extending the lives of millions of unique clothing items. Much like our inventory, we believe diversity is key. As a diverse and inclusive workplace, we are committed to ensuring our employees are comfortable bringing their authentic selves to work every day. A unique perspective is critical to solving complex problems and inspiring a new generation to think secondhand first. Everyone is welcome - be you.