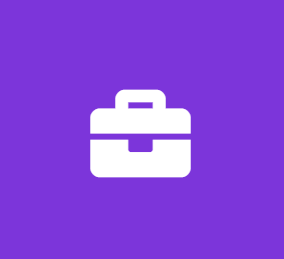 Marketing Analytics Internship - Summer 2020
Sammons Financial
Marketing Internship
Sammons® Financial Group (SFG) Member Companies offer some of today's most sought after life insurance, annuity, and retirement planning products. Unlike most financial organizations, our companies are not publicly traded, which means we're focused on long-term value rather than short-term earnings pressures. As a privately held company, our leaders and employees remain consistently focused on long-term growth, making decisions that allow us to deliver on our commitments to customers, distribution partners, our employees, and our communities. Individually, our companies provide value in the products and services they offer. Together we represent a history of strength and longevity.
Our Internship program is designed to give students experience with projects and performing tasks within their hired work area. You will be exposed to other areas within the organization by participating in development, culture and volunteer events. This paid internship is 10+ weeks in length with the possibility of extending hours into the school year.
Our internship program holds an 80/10/10 approach, meaning that 80% of your work time will involve performing tasks or working on projects within your hired work area. Another 10% of the time, you will be exposed to learning in other areas within your assigned division to get more corporate experience. Then, the final 10% will be spent in shared experiences across the organization, where you will get to really learn about our culture and work environment.
What you can expect as the Marketing Analytics Intern.
Responsible for reviewing marketing activity results and providing key insights and learning for future projects. Assist in marketing campaign development and analysis.
Review marketing activity data and create summary reports containing learnings and key insights.
Measure effectiveness of marketing programs and strategies.
Assist in building marketing campaign strategy and identifying key metrics for success.
Assist marketing on other projects where needed; including content development and internal and external event planning.
Commitment to embrace SFG shared values (Respect, Accountability, Integrity, and Openness)
As stated within the Company Attendance and Punctuality policy, regular attendance is required and expected in order to meet the business service levels and workflow demands.

What we are looking for:
Individual pursuing a Bachelor's degree in Data Analytics, Business Administration or Marketing preferred
Proficient in data analysis and reporting
Strong mathematical and problem solving skills
Strong written and verbal communication skills
Proficient computer skills including Microsoft Word and Excel
Ability to analyze data from various resources
Strong organizational skills
Criminal background check required.
Reports to: AVP, Strategic Marketing