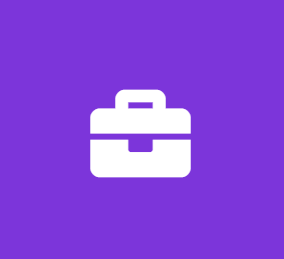 Social Media Intern
Ashley Furniture Homestore
Marketing Internship
Help us help our customers realize their dreams of a beautiful home!
Join The #1 Furniture Company-Join The #1 Furniture Brand
Ashley Furniture Industries, Inc. is the largest manufacturer of furniture in the world. Established in 1945, Ashley offers one of the industry's broadest product assortments to retail partners in 123 countries.
Design, Build, Deliver:
Using our internationally acclaimed in-house design team, we create the look without paying expensive design fees. Then, by adhering to some of the most efficient production standards in the world, we can maximize productivity and minimize waste, generating additional savings for you. Finally, all orders are filled from strategically located regional warehouses and are serviced by our own fleet of trucks, the largest in the industry.
They'll gain an understanding of what it takes to work for a billion-dollar brand and we'll gain the added strength in numbers to make more meaningful change. They'll learn how we're looked at as the first point of contact and therefore trusted keepers of a very important torch and together we'll work to improve our sales through paid social advertising and in building our organic strategies.
Developing new social media opportunities by researching and identifying quality influencers to add to our marketing efforts.
Assist social team in gathering data to determine influencer value and compensation.
Coordinate with legal and other team members at Ashley to execute a full Influencer campaign.
Analyze outcomes of campaign. Did it hit our goals?
AND/OR
Assist in creating a social media strategy to hit our goals (ex. Doubling our Instagram followers)
Find, create, design posts to be use for social media sites including Facebook, Pinterest, Instagram and Twitter.
Assist in writing content for social media posts and blogs
Develop optimal social media posting schedule
Analyze outcomes of posts
What They'll Learn
Methods and use our tools to track engagement, impressions, and ultimately sales
Learn how to fully execute an influencer campaign
Strong communications skills, both verbal and written, in person and on the phone
Qualifications
Ad Words
Paid Social
Economics/Statistics Background
Google Analytics
Adobe Suite
Blog Writing
Social Copy Writing
Experience in written and oral communication
Strong organizational skills
Problem-solving capabilities
Social Media Management
We are an equal opportunity employer and provide a drug-free working environment. While Ashley appreciates the interest of all candidates only those meeting specific position requirements may be contacted. Principals Only.