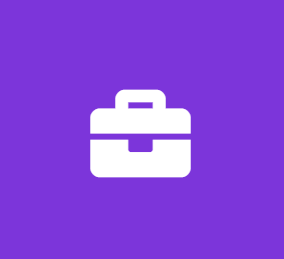 Marketing Intern
Amigos Tutoring & Family Fitness
Marketing Internship
We are a Health/ Education Company looking for Marketing interns to help us grow our company.
We do Group exercise classes for all ages and Tutoring for all ages. We have been open since 2015 and love to help the community.
Tasks Available
B2B calls/ Personal Contact Calls
Collect client information at Local Parks/Beaches
Distribution of promotional products
Experience needed?
-No experience needed
*
Required
- Health Conscious and fit individuals
- Goal oriented driven
- Enthusiastic and confident
-Must have Laptop
-Must have transportation
-*MUST PROVIDE SOCIAL MEDIA WITH APPLICATION* : )*
Unpaid Internship
Benefits
-Train For free (as long as we have space)
-Once a week they can bring a friend/ Family member ((as long as we have space))
Job Type: Internship
Location:
Language:
english (Required)
Spanish (Required)
Additional Compensation:
Work Location:
Benefits:
Flexible schedule
Professional development assistance
This Job Is:
Open to applicants under 18 years old, provided it is legally allowed for the job and location
Open to applicants who do not have a high school diploma/GED
Open to applicants who do not have a college diploma
Schedule: