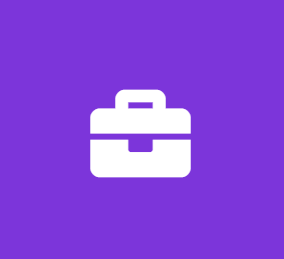 Digital Marketing Intern
Imagine Social
Marketing Internship
We are a small digital marketing agency set to amplify exponentially in 2020.
We are looking for an intern to jump in, roll up their sleeves and learn everything about digital marketing - from content calendar creation to managing a CEO's digital reputation.
Available internships:
· Events & Communications Intern
· Social Media Intern
· Digital Marketing Intern
Although this is an unpaid internship, this position is remote. You can work in your jammies - on your schedule! The hands-on skill set and experience we can offer you is unique and invaluable.
Requirements:
You must have a laptop with WiFi availability and be available exclusively for work 5-15 hours per week. This will be mostly on your schedule, but you also need to be available for scheduled meetings, team touchbases and client meetings.
Experience:
We know you're just a college student and understand that you might not have a ton of experience. We are all about giving people some resume cred! But, you have to sell us on why.
To apply: Along with your resume, sell us on why we should pick you. In addition, send us a list of your top three favorite things to do when you're unplugged. Our current staff has hobbies ranging from kayaking to scrapbooking and range from a self-confessed millennial to a seasoned retiree. Along with the right skill set and desire to learn, we are looking for someone that will fit into our fun (and very hardworking) team.
Please include which internship you are applying for in your e-mail subject line.
Bonus points:
You are familiar with Trello, slack, Evernote and Canva.
Job Type: Internship
Salary: $0.00 /hour
Work Location:
This Job Is:
A good job for someone just entering the workforce or returning to the workforce with limited experience and education
Open to applicants who do not have a college diploma
Schedule: