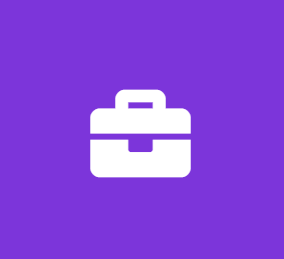 Marketing Intern/Analyst
3Qi Labs
Marketing Internship
About this Job
As a Marketing Intern/Assistant at 3Qi Labs, you will be involved in various aspects of marketing, recruiting and lead generation activities for 3Qi Labs. The primary focus will be around Social Media Marketing, Coordinating & Executing Recruiting Drives, Setting up Email Marketing Campaigns and Content Creation.
You will work out of our Downtown San Francisco office and you will be responsible for increasing 3Qi Labs' visibility across social media platforms. A successful candidate will be a self-starter, with a high-energy and a positive phone/in-person presence. You will also be responsible for keeping the Website content up to date and work closely with Analysts and Engineers to develop case studies, blog posts and presentations for internal and external consumption. This is a great opportunity to learn the ins-and-outs of the IT Services and Enterprise Software!
Requirements:
Four-year college degree (preferably in Marketing, Humanities, Communications or Business)
Excellent Written & Verbal Communication Skills
Solid understanding of Social Media Platforms (Twitter, LinkedIn, Facebook, etc) and active Profile across all major Social Media Channels
A passion for technology, in particular disruptive technology
An understanding of the role social media plays in business
Any sort of Sales Experience (Retail, Phone, etc.) is a plus
Experience with coordinating & marketing Events is a plus
Experience and understanding of Enterprise Software is a BIG Plus
Video Editing, iMovie experience a BIG Plus
Experience with Adobe Photoshop and Indesign is a BIG Plus
About 3Qi Labs
More Software = More Testing = More Automation = > 3Qi Labs
3Qi Labs (www.3qilabs.com) is a San Francisco based company focused on Cross-Platform Test Automation solutions. Our core business is focused on developing and implementing Enterprise-Centric Test Automation solutions using a variety of cutting edge open source technologies. In addition to that, 3Qi Labs' Awetest' platform supports multiple types of testing platforms (Browser, Mobile Applications, APIs, Database) using a variety of Popular Open Source technologies (Selenium, Watir WebDriver, Appium, Cucumber, Ruby, Java etc.). We have conducted over 10 Million tests and are continuing to expand both, their product and services offering.
Job Type: Full-time
Work Location:
Benefits: