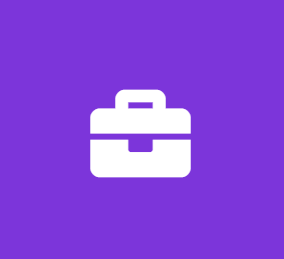 Bilingual in Chinese, Marketing and Business Development Intern
Glroycity Media
Marketing Internship
Glorycity is a culture driven E-commerce company. A new type of e-commerce company that only focuses on Asian fashion and culture promoting. We currently need two B2B Business Development Interns to join our team!
We are offering a unique opportunity for a recent graduate to get an incredible amount of experience with a premier start-up in New York. As a Business Development Intern you will get to learn from a management team that has a proven track record and be put on a fast track to develop your career. You'll engage with marketing leaders from top tier brands and innovative start-ups, helping them understand how Impact can bring new value to their business.
JOB DETAILS:
Follow up on inbound leads from multiple channels
Plan development strategy and create value for businesses while at the same time qualifying the lead.
Identify key decision makers, determine project budget and timeline
Build and maintain prospect and partner relationships
Push opportunities through the sales funnel.
Online consultancy calls with multiple decision makers of prospects and partners.
Your qualifications:
Must read, speak Mandarin
Interests in Fashion
Currently enrolling college or already have a Bachelor's Degree or better
You are interested in sales and motivated to learn how to build networks
You are highly self-motivated, with a proactive mindset when it comes to work
You possess experience in search marketing/Fashion/Tech
Experience in supplychain is preferred but not required.
Job Types: Full-time, Part-time, Internship
Language:
Additional Compensation:
Tips
Commission
Bonuses
Store Discounts
Work Location:
Benefits:
Flexible schedule
Professional development assistance
Typical start time:
Typical end time:
Internship Compensation:
This Job Is:
A "Fair Chance" job (you or the employer follow Fair Chance hiring practices when performing background checks - learn more at https://start.indeed.com/fair-chance)
A good fit for applicants with gaps in their resume, or who have been out of the workforce for the past 6 months or more
A good job for someone just entering the workforce or returning to the workforce with limited experience and education
A job for which all ages, including older job seekers, are encouraged to apply
Open to applicants who do not have a college diploma
A job for which people with disabilities are encouraged to apply
Schedule: