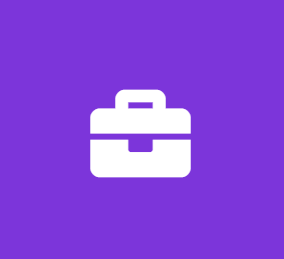 Business Analyst (Entry Level) Rotation Program - Burlington, NJ
Net at Work
Business Full Time
First Year Associate Program for Business Analysts – Burlington, New Jersey
This program is an onboarding of 6 candidates into 6 business units. Our recruitment of candidates is rigorous and thorough. These six individuals will have a full year of dedicated onboarding which will involve a rotation to the various selected business units. While each candidate may be prequalified for a specific business unit, the rotation will allow not only for more comprehensive understanding of Net at Work solutions, but also a decision early on for a best match. The group will operate as a team for much of the initial training, sponsored by our People and Learning Department. They will also work independently on the assigned business units. There will be three rotations in all. Each rotation assignment will be five weeks where the first week of each rotation is attendance of Net at Work Academy (a part of Net at Work University). At the completion of the rotation cycles, candidates will be assigned a specific independent project and then finally to a specific business unit.
For the first four months, candidates will be assigned a group mentor from People and Learning team who they will meet with twice a week, once as a group and once in a one on one session. They will be closely monitored for any open issues or concerns. Assessments from training will be reviewed as will feedback from respective consulting managers. Periodic team events will be held (lunches, outings, travel to one or two offices and/or client sites). At least one meeting will be arranged with all six consulting managers, practice directors and candidates. At the end of this phase, First Years will be assigned their permanent placement.
Role Summary
As a First Year Associate Business Analyst's role is to plan, design, develop, and launch efficient information systems and operations systems in support of core organizational functions. Using both business and technical skills, the Business Analyst works directly with customers to identify business requirements with enough detail and clarity to proposals for solutions. This individual will apply proven communication, analytical and problem-solving skills to help identify, communicate and resolve systems issues to maximize the benefit of IT systems investments.
Responsibilities
Strategy & Planning
Assist in the planning, design and development of new applications and enhancements to existing applications.
Meet with decision makers, systems owners, and end-users to define business requirements and systems goals, and identify and resolve business systems issues.
Ensure compatibility and interoperability of in-house computing systems.
Review and analyze the effectiveness and efficiency of existing systems and develop strategies for improving or further leveraging these systems.
Acquisition & Deployment
Assist in the deployment of new applications and enhancements to existing applications.
Create system design proposals.
Perform cost-benefit and return on investment analyses for proposed systems to aid management in making implementation decisions.
Create systems models, specifications, diagrams and charts to provide direction to system programmers.
Coordinate and perform in-depth tests, including end-user reviews, for modified and new systems.
Provide orientation and training to end-users for all modified and new systems.
Other duties as assigned.
Qualifications:
Bachelor's degree in Finance, Computer Science, Management Information Systems, Business Management or related field
0-2 years of related experience
3.4 GPA required
Competencies:
Communication Skills: Communicates well one-on-one, in small groups and public speaking. Keeps people informed. Writes clear, precise, well-organized documents using appropriate vocabulary, grammar and word usage.
Analysis:Identifies significant problems and opportunities. Analyzes problems and people in depth. Determines root causes and offers appropriate solutions.
Customer Focused: Monitors client satisfaction, establishes partner relationship with clients. Visible and accessible to clients.
Pragmatism: Generates sensible, realistic and practical solutions to projects.
About Net at Work
Net at Work is a full-service IT and business consultancy with unparalleled expertise in the development of business technology solutions. From needs assessment and design, to training and support, our energy and talent is devoted to optimizing your business systems. With client service as our highest priority, our goal is to be considered an integral part of your business; utilizing promising new technologies and methods to attribute to your success.
Our nationwide presence, and strong partnerships with proven technology leaders (including NetSuite, Sage Software, Microsoft, Salesforce, Abila, Magento, Dell, HP, VMware, Citrix & Cisco), allows Net at Work to deliver a range of unbiased, integrated solutions that bring our clients every competitive advantage possible.